Rabbit rabbit and happy March! Here are some photos and thoughts from February that were a little thin for their own posts.
The only side effects I had from the first COVID vaccine were a minor headache, a sore arm, and a bit of tiredness. The tiredness could have been regular Friday tiredness but I still managed to stay up until midnight.
I bought a Dr. Fauci mask from Etsy.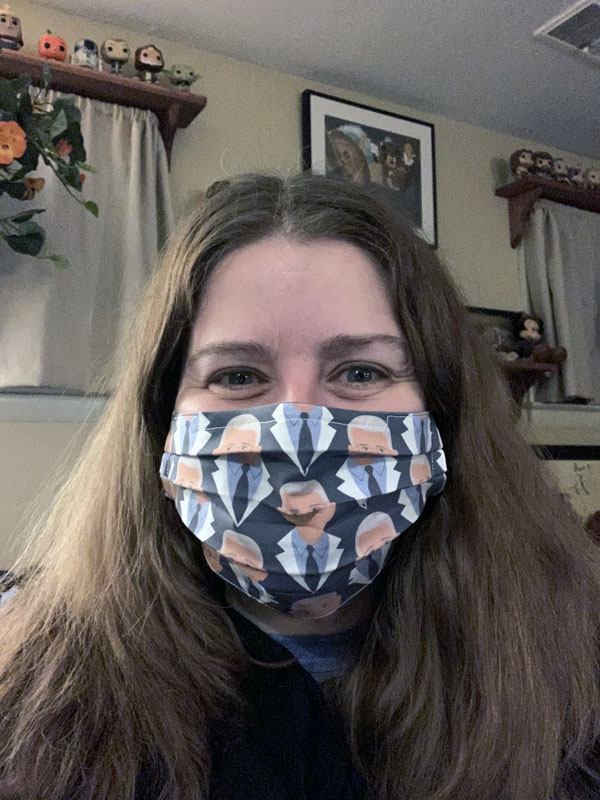 I did some much needed brow maintenance after this photo.
We spent some time with Nephews A and B. Nephew B enjoys putting his little toys and action figures on the train track and giggling with anticipation as the train approaches. He's a little twisted and I love it. RIP, Ham and Rex.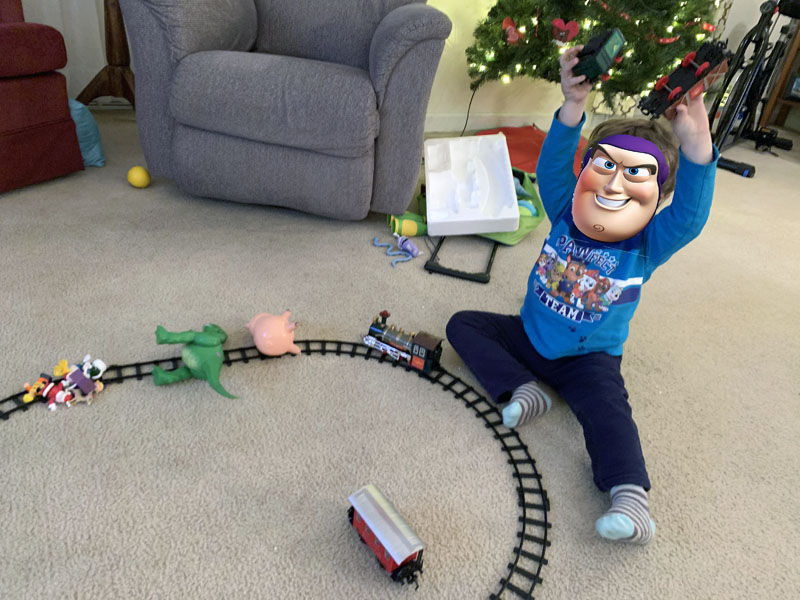 Also that is Mom's house and that is her VALENTINE tree. Just putting that out there.
We bought a new Mickey Mouse rug from Ruggable for the living room. We had a smaller one which we are now saving for whenever we tear up the (awful, crummy, builder grade, much-hated) carpet from the downstairs and replace it with laminate or engineered hardwood.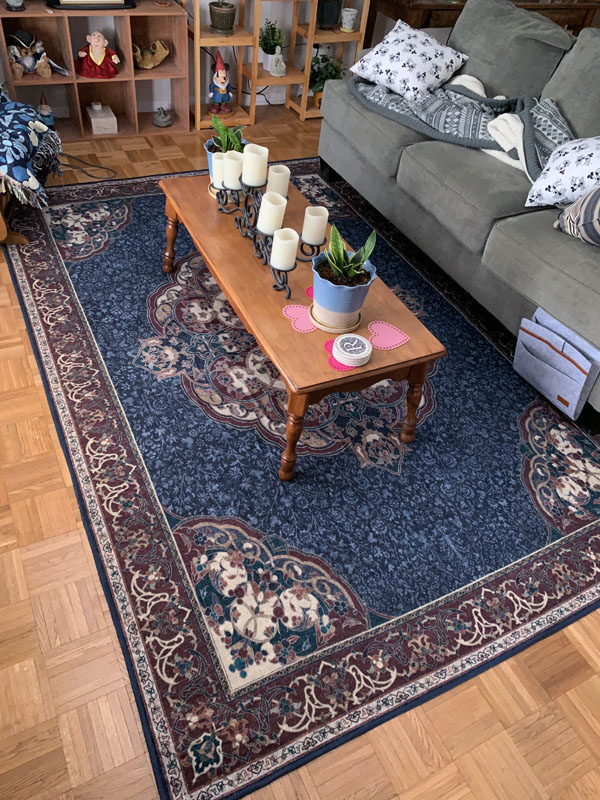 This was the birthday card I made for Mom. On one hand I am in love with the stenciled background and black subsentiment but on the other hand I feel like instead of becoming better at creating cards, I'm becoming better at replicating techniques I see on Youtube.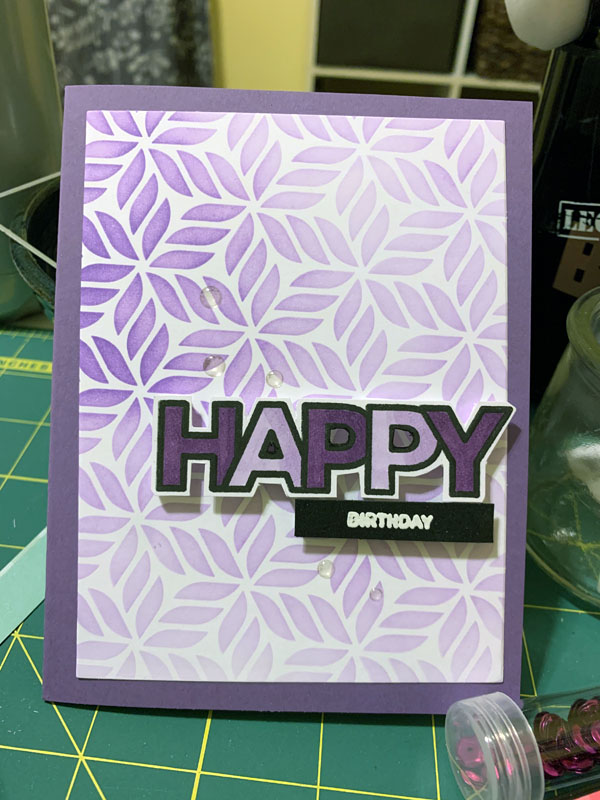 Submitted without comment: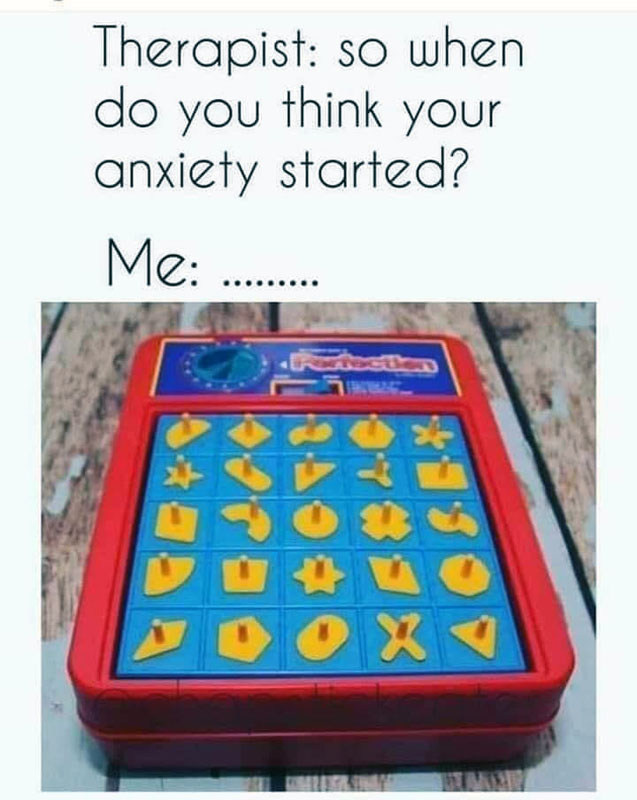 Ollie, Murphy, and I attended a Zoom pets meetup with a bunch of people from a website that I'm a part of. It went really well, and we got to meet other dogs, cats, snails, and horses!
Full disclosure: I didn't change my letterboard from January.
Duolingo: "streak" is 130 days, although used some gems to give me a pass one day while preserving said streak
NYT Crossword: streak is 70 days.
March goals: Get back on the yoga train, plant seedlings at the beginning and end of the month, knock out 8 more chapters of my first CAE book, and pay off the 2nd of my 3 personal credit cards. And change the letterboard.
---
---
Need some more email in your life? If you're a regular reader but forget to check in, you can subscribe to a once-a-week email with links to the week's posts! Click here to sign up!