As predicted, US cases are surging because people continue to put their own personal freedoms ahead of public health. We're at 393,000, which is more than the current population of New Orleans. This, which was unfathomable 8 months ago, is now, 'oh, ok.' Vacations are still happening, pro sports continues to push forward, and the celebrities who were 'in it together' with us when things were tough in April have all gone back to their own lives.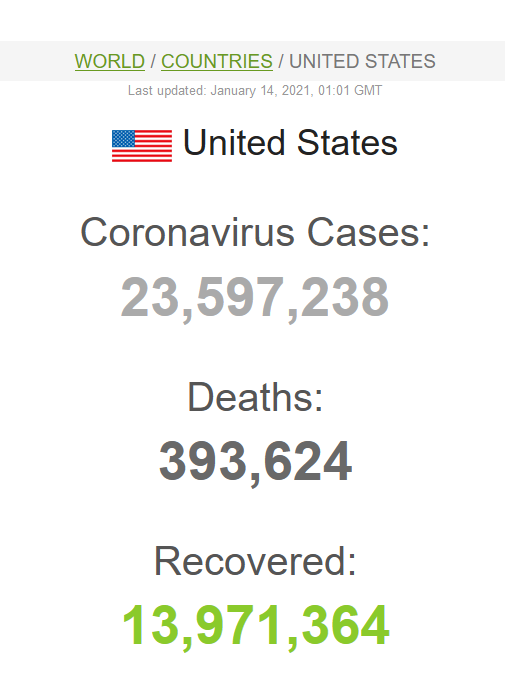 And the news is screaming about more contagious variants and mutations. Hooray.
TNP is closed until at least April. I feel like we won't go back until September, and even then we'll likely all never be in the office at the same time again.
WM's district was going to start hybrid schooling in February, but the county health commission shot down their plan. Now they're remote until May. At that point, why bother?
But I'm in a much better way than I was 3, 6, and definitely 9 months ago. Why?
Doritos. And hope.
We have FDA Emergency Use Clearance of 2 vaccines, and 2 other ones look like they'll be cleared in the next month or two. The first frontline healthcare providers are receiving their second doses, and it's nice to see the photos flit by social media. Two more vaccines are in their Phase 3 trials, and should also earn their emergency clearances in the next few months.
New Jersey opened up registration for vaccines. Even though I won't be called for a long time (even my asthma doesn't bump me that far ahead) it felt good to just put my name down. And to know that many of my loved ones will be vaccinated first due to jobs and risk factors. Many people don't want to take the vaccine, and in most cases I don't understand. I'm not going to wear my mask forever to protect those who get their medical advice from MLMers on Instagram.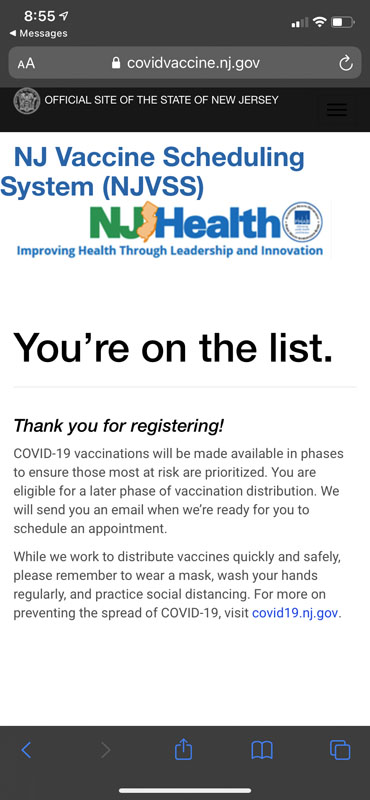 And in a matter of days we're going to have a new administration, one that sides with science. With people who have experience rolling out initiatives and programs.
Apropos of nothing and everything, the president was impeached AGAIN yesterday. Half of all impeachments belong to Donald Trump.
---
Good news! If you're a regular reader but forget to check in, you can subscribe to a once-a-week email with links to that week's posts! Click here to sign up!