Back in college, I worked at the JCPenney department store at our local mall. I got the job a few days before my 19th birthday and because I "seemed bright" I was assigned to the Catalog/Credit/Customer Service department, which was the most chaotic department on normal days. (During back to school season, Juniors/Young Men's/Children's were awful. The week before Easter Children's would be a disaster. Before Valentine's Day, it was Jewelry.) Part of my responsibilities included gift wrap, a service I worked hard to avoid, begging any of my coworkers to swap positions with me whenever I saw someone approach with a box. One night as I was about to turn to my usual go-to coworker, she purposefully said, "I'm taking my 15 minutes," and LEFT.
And I wrapped a perfect gift.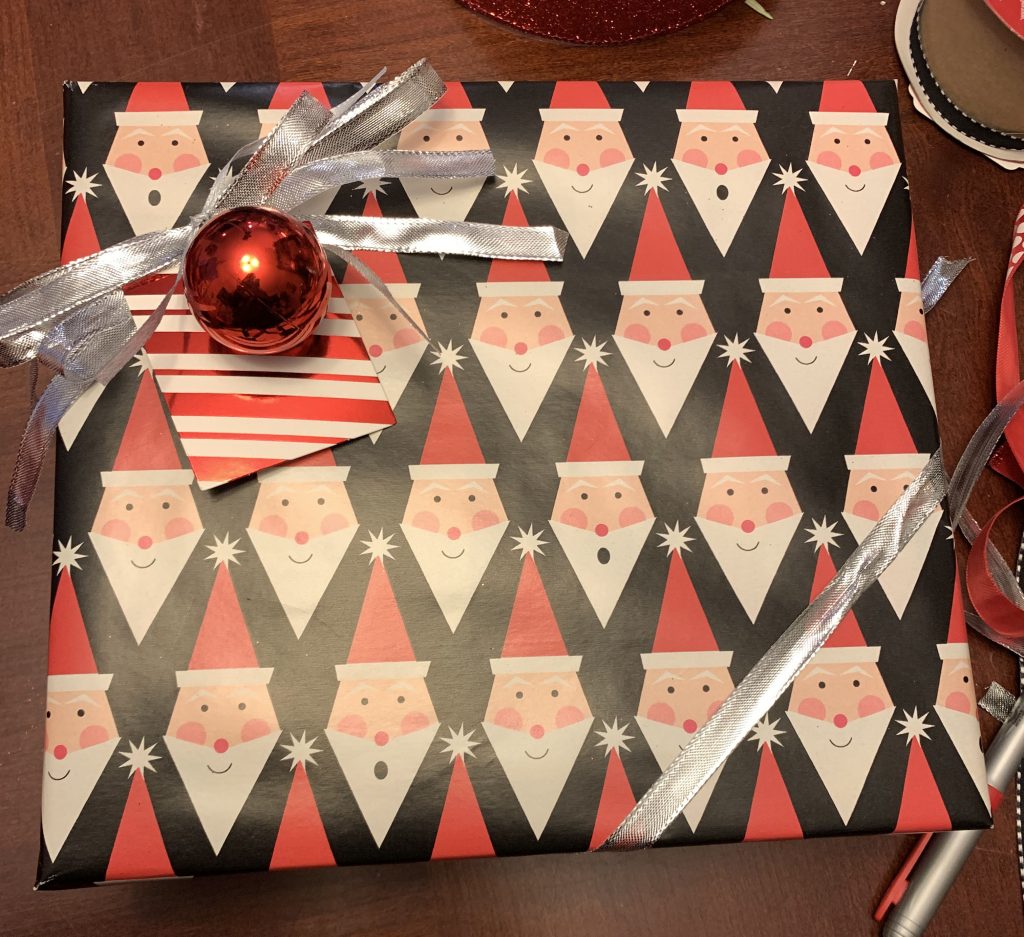 Nope, I'm lying. I sweat through my shirt, almost cried, and was STILL struggling with the ribbon when she came back from her break and took pity on me. Then I decided to pay attention and learn to wrap.
Fast forward to a few weeks ago. I'm on the Employee Relations Committee at TNP, which is the equivalent to the Party Planning Committee on The Office. It's a fun volunteer role where we try to plan the best events for everything and are still hit with complaints that we should have done more. Or that we did too much and were a distraction from THE WORK. It's a labor of love and every year I say I'm going to quit but I love it and my coworkers too much. (Two years ago I tendered my resignation from the committee and rescinded it less than 24 hours later.) People join and ghost once they realize it's 10% decoration and 90% cleaning up after people. This year we're all working remotely, so everything we did was on Zoom.
For the last four years I ran the office cookie swap (you are not surprised at this) and of course this year that was a no-go. Instead, I was asked to do a cookie decorating workshop on Zoom and I declined. WM does the cookie decorating in this house. I asked to do a gift wrap tutorial instead.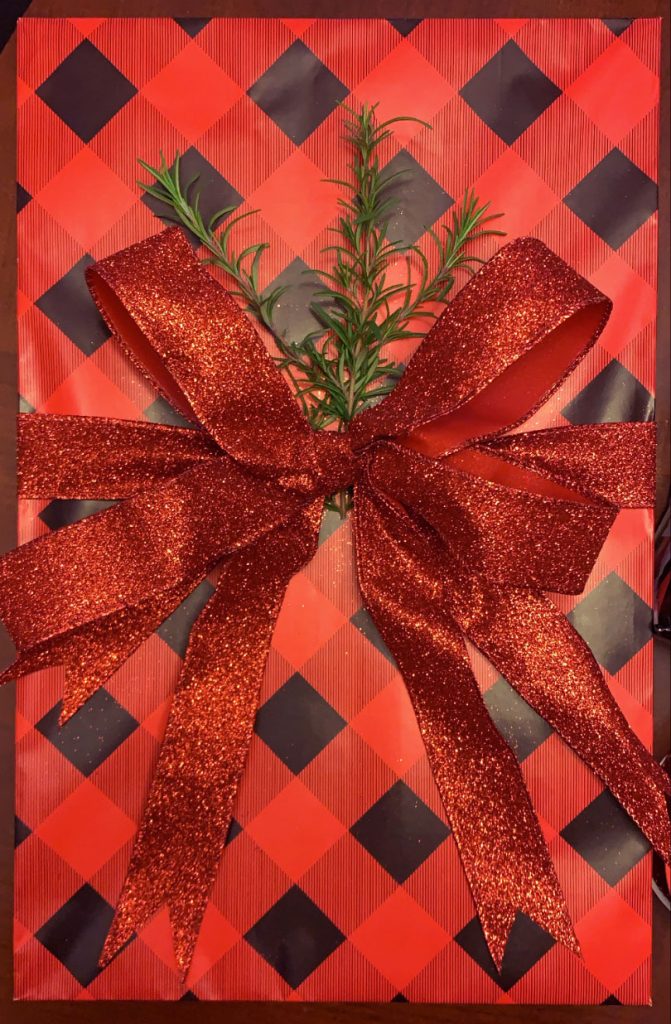 In the spirit of the holidays, here are my gift wrapping tips:
Get off of the floor! – Do your wrapping on a table. Your back will thank you and carpet will cause you to poke a bunch of holes in your wrapping paper.
If you're a beginner, use solid colored paper or a paper with a chaotic pattern, like lace or party hats. Otherwise getting the pattern straight on the box is an additional challenge/distraction.
On the edges of the box where you'll be folding the paper down to tape, make sure the paper folds down to a little past the mid-line, and folds up to a little past the mid-line. This way you'll have just enough paper to cover the edges but not so much that you're tucking too much paper in and your edges are getting rounded.

Some wrapping papers have a grid pattern on the underside. Use that grid to help. So if you note that 2.5 grid-squares on the end of the box is enough to fold down and reach that just-past-the-middle-mark, you'll know that's where to trim the paper on the other side of the box.
After you're finished taping, run your thumb and fingers up and down each edge of the box to crease the paper. It makes the edges look sharp and precise, and a wrapped box looks better when the edges are precise.
If you have an abundance of ribbon, try your hand at bows. Pull a length of ribbon from the roll, but don't trim the ribbon until you're finished shaping the bow. Use a stapler to keep the middle secure.
Ribbon with wire edging is great for bows that keep their shape. But if you're wrapping for kids, avoid the wire-edged ribbon because it has poky bits. Floppy bows are fine too!
Embellishments are optional, but don't require much thought. On the Santa gift above I tied on a plastic ornament from a set I bought at the dollar store. The red checked box has some rosemary sprigs on it from my garden.
So you're not a ribbon person? I got you. Remember the accordion-style fans we used to fold out of construction paper as kids? Fold one out of paper that coordinates with your wrapping paper, staple one side together so it makes a half-circle, and tape the flat bottom to the box. Kids can do this too.
If something isn't square or rectangular, bag it and move on.
And my number-one tip: As long as you tried, anybody who makes fun of your wrapping beyond a light-hearted ribbing is trash and doesn't deserve your gift.
If you have any words of wisdom for those struggling to wrap today and any day, leave'em below!
---
Need some more email in your life? If you're a regular reader but forget to check in, you can subscribe to a once-a-week email with links to the week's posts! Click here to sign up!