Two weeks ago I broke out of my comfort zone and joined a Zoom cooking class. The teacher was Meredith Laurence, my favorite chef you've likely never heard of. She used to be a brand spokesperson on QVC but she's also an actual chef and is very good at teaching people to cook. Which is fantastic because I am not a good cook. There are dishes that I can create, but they take hours and aren't great for weeknights. I can bake, but we can't live on bread and cookies alone. Well, we CAN, but you know.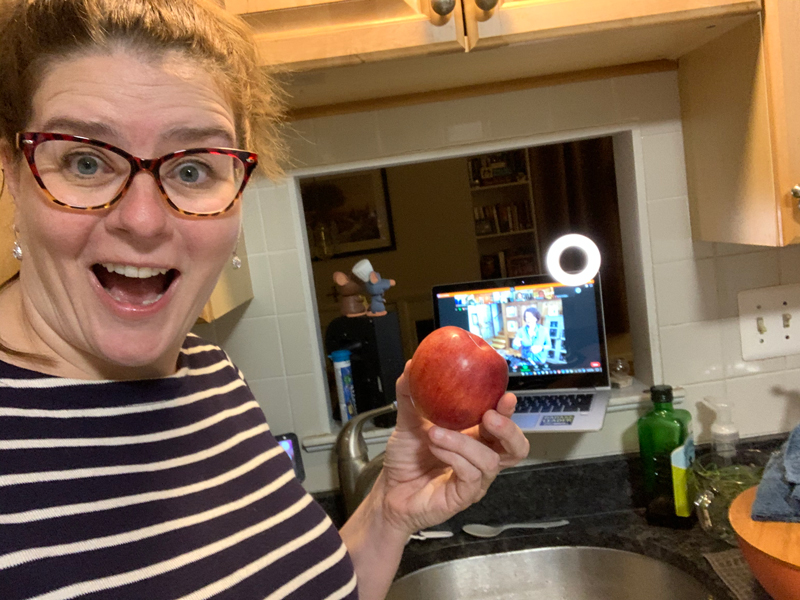 The class started at 6:30pm and ended around 8pm. The meal didn't take that long to cook, but she showed us how to break down a whole chicken into parts. Which is economically smarter and gives you bones and necks and things to make stock with. We had the option to cook along with her, and while it was frenetic to keep up, I'm glad I did.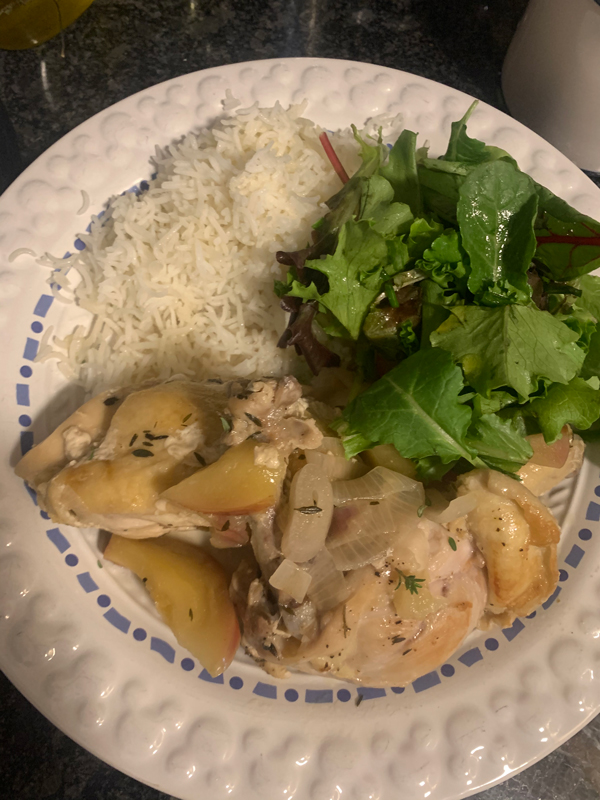 The meal was cider-glazed chicken with basmati rice and a side salad with apple cider vinaigrette. I should have let the chicken braise a bit more to become more cripsy AND I should have let the glaze reduce a bit more but by 8pm we were very hungry.
This is literally the most professional-looking meal I have ever created and it tasted amazing. The classes are here if you're interested – usual disclaimer: not a sponsorship, not an ad, blah blah. I'm not sure if I'm signing up for the next one because I don't think cauliflower hash browns have a seat at my table.
Good news! If you're a regular reader but forget to check in, you can subscribe to a once-a-week email with links to that week's posts! Click here to sign up!