From yesterday, crappy grammar corrected:
Tomorrow I work from home, fingers and toes crossed that Molly can be fixed tomorrow AND cheaply.

Kim Russell, 11.17.19
Molly's repair will cost over $1,300 and she won't be done 'til tomorrow. Womp womp. And now my toes are sore from crossing.
I gave Ollie a bath this morning before work for his seborrhea (aka "The Scabbening") and he was … displeased.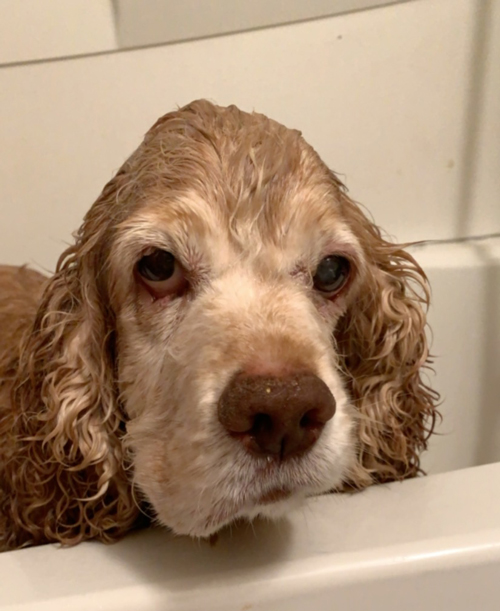 And that was the face I got all day long. He didn't shun me or sulk. He stayed by my side and when he wasn't napping, he was glaring.
I joined a Fantasy Football team at work and with a 6-5 record, I'm right in the middle of the pack. My goal was not to come in last. This week was a tough match-up, and my team, Eleven Angry Men, prevailed.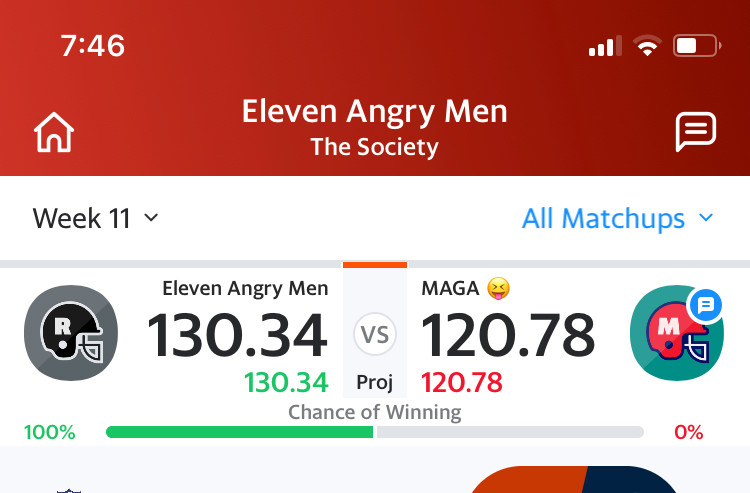 Kudos to Oakland's defense for pulling me across the finish line with the win. My biggest hurdle to success is my loyalty to my players. In Fantasy, you're supposed to be ruthless with your drops. But they're my guys, you know?
That's to say… I'm dropping Oakland this week. It's not you guys, it's me.