Sunday: I baked banana bread. It's really tasty!
Monday: TNP handed out the Summer Friday information at work. Spring is just around the corner!
Tuesday: I, uh. Breathing. I'm grateful that I can breathe. (one of those days you have to search for a bit of good)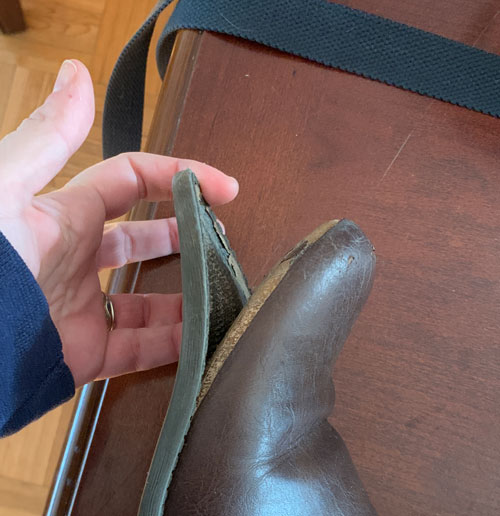 Wednesday: I am married to a good man with a good heart who does good things that I can't share here because they involve other peoples' kids.
Thursday: I went to a happy hour after work for a coworker who's moving on to another company. It was one of those warm affairs where everyone's happy and the departmental silos drop. Plus, someone gave me a ride to the train!
Friday: It snowed on my work from home day, which means I didn't have to deal with cleaning the car and the morning commute.
Saturday: We went to the Sugarloaf Craft Festival in Edison. Came back with a gift, goodies from an Amish bakery, and a print that we are calling "What We Think We Look Like."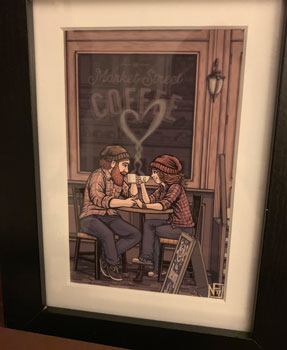 The artist is Nick Fasnacht.