This year has been a planner disaster. I have always been a huge fan of paper planners but I fell out of it late last year (remember there was a Big!Work!Project! that apparently scarred me for life) and once I fall out of a habit, it's hard for me to pick it back up.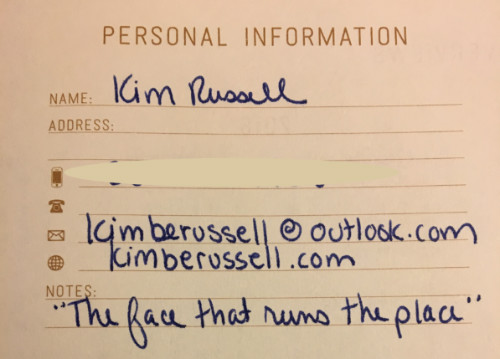 The big reason was that I didn't feel like putting in the time assembling the stickers and washi tape weekly spreads that gave me great joy 2 years ago. What's more important than having a pretty planner is using the damn planner in the first place. All I need to do is write things in it. Nothing more.
On my birthday, I bought this planner from DesignWorks Ink.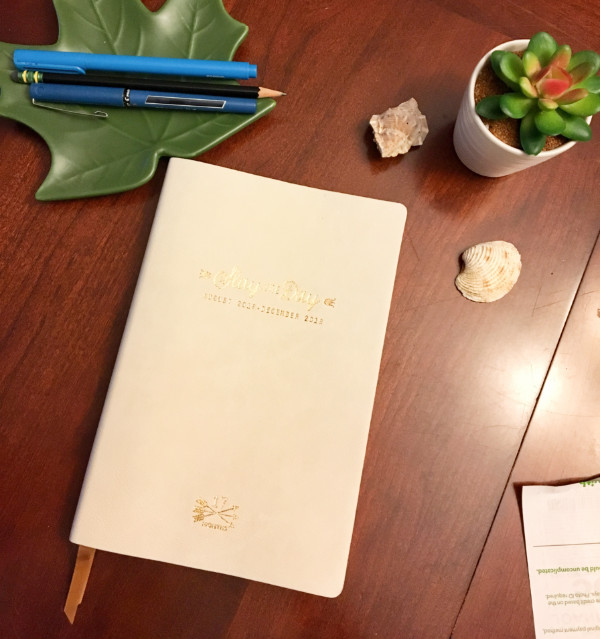 It's vegan leather, which I didn't intend on but am a fan of, and the front says "Slay The Day." The weekly spreads are different than what I usually go for, but I'm interested in seeing how I'll utilize the "goals" section. My goal-achieving could use a little sharpening.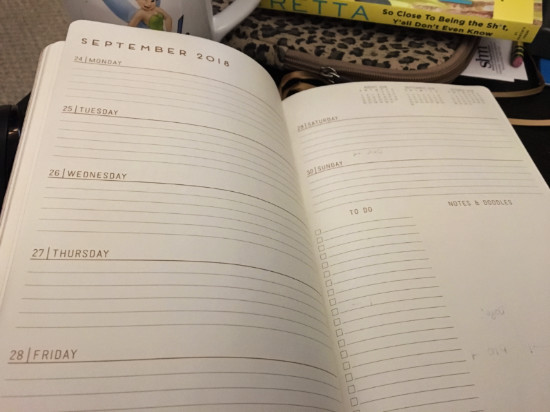 The planner included some very understated stickers. I like the pocket on the inner back cover – it's good to toss appointment cards and business cards into.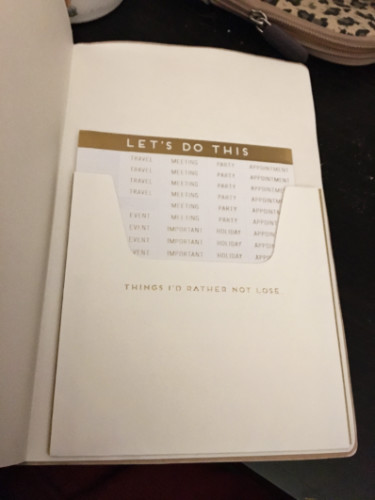 And it's a nice size — light and small enough to toss into my work bag and my weekend bag.
Now let's see if I can stick with it. 🙂