WM had this waiting for me on International Women's Day, which was March 8. It's the Women of NASA set, featuring Nancy G. Roman, Margaret Hamilton, Sally Ride, and Mae Jemison.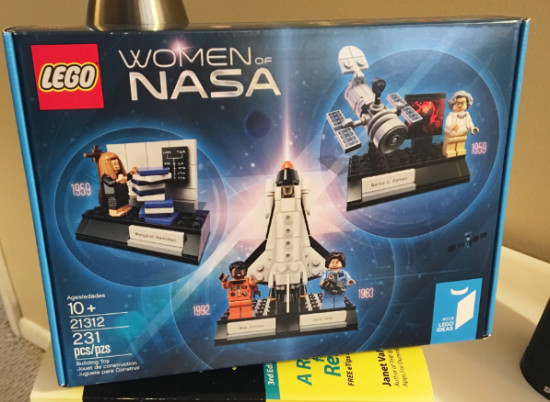 I can't wait to put it together, but first I need to figure out where to display it. The instruction booklet has biographies of the featured women, and also the fan who came up with the idea for the set, and the Lego designers who created it. All women and not a drop of pink in the set. It can be done!
By the way – the box is incorrect. Margaret Hamilton and her mod minidress stacked up all of that Apollo code in 1969, not 1959.