It's 17 degrees out, which is actually warmer than it's been. We went to MOD Pizza for lunch, marking the first time I left the house in days. Leave it to food to draw me out of my cocoon of warmth.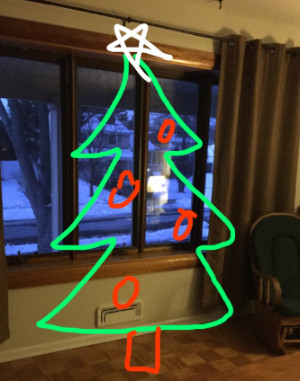 I think it's going to be in the 30s this week so I'm about to break out my flipflops. Just kidding. I'm in 2 layers of socks until March.
Watching: Home Town on HGTV. Y'all*, I have fallen hard for this show. I saw the first episode a while back and it didn't grab me. I'm glad I gave it a second chance. It's a lot more DIY than Fixer Upper and has a lot more heart and respect for the homes. And not everything is open plan! There are walls! And doors! People can't hear you peeing in the bathroom from the other side of the house! Now I just want to build things. HGTV does nothing for me but make me do work and spend money.
Reading: Sourcery, Discworld #5. My boo Rincewind is back! More about books on Tuesday with the monthly Show Us Your Books blog post.
Eating: This fried rice recipe from Meredith Laurence. She's a fantastic teaching chef and the best part of QVC. Even I can make her recipes. I cooked shrimp for me and chicken for WM.
Moving: Today I finished Day 6 of the Yoga with Adriene 30-day TRUE series. I'm getting pretty sore but today I held a forearm plank for FOUR entire seconds.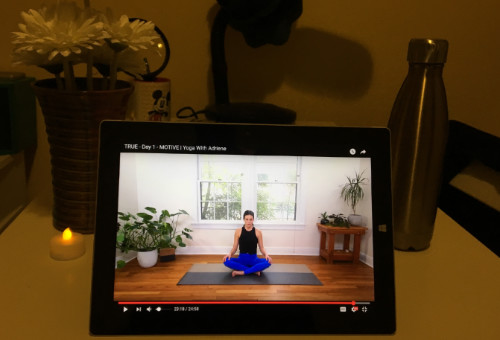 Due to the cold and the fact that our lower level is on a concrete slab, I've moved my yoga practice upstairs to the craft room. Where the space heater is.
Playing: Spider Solitaire. I let Words with Friends fall by the wayside in December. Maybe I'll get back into it.
Missing: My Christmas decorations. No, literally, I'm missing my outdoor flag that blew away during this blizzard-storm-thing we had last week. The rest of the decor came down yesterday. I'm a 12 days of Christmas person and my heart breaks when I see trees outside on December 26. Our tree comes from China so it stays looking good as long as I want!
Thankful: For working from home on Mondays. It saves me train fare!
*It's been many, many years since I've heard that much Mississippi.