This year Spring Business Trip took me to Las Vegas to exhibit at the AAPA meeting. And since Mom is now a retired lady with some free time on her hands, she came along for the ride!
It was a relatively short trip. We flew in on a Tuesday morning to set up the booth. Exhibit days were Wednesday and Thursday, and on Friday morning we flew home. We stayed at Mandalay Bay which is just a phenomenally gorgeous hotel.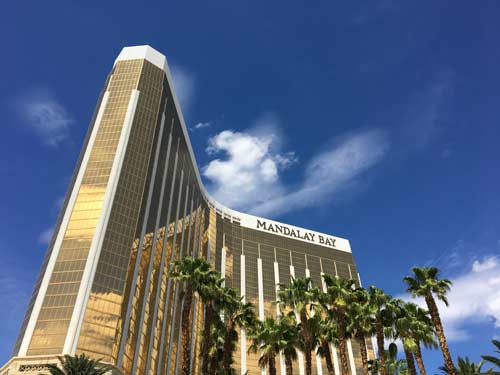 On Tuesday we set up the booth and then had lunch at Mandalay Bay's Border Grill. They have amazing tacos. After that we were pretty beat, so we decided to relax. AT THE POOL…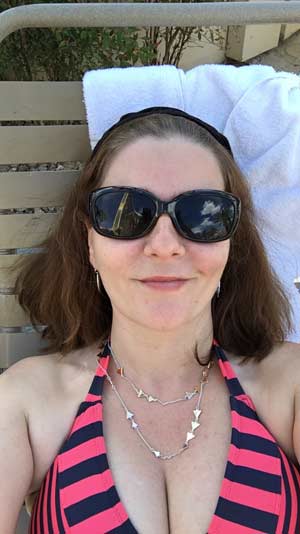 They have a huge pool area with 3 separate pools and a lazy river. Unfortunately the weather turned cold, so we only got to the pool one day. Funnily, it was colder in Las Vegas than it was here that week. Windy too.
That evening I took Mom for a belated Mother's Day Dinner at Mon Ami Gabi in Paris Las Vegas. It's an amazing little French steakhouse with a great gluten-free menu, if you're into that kind of thing. (Me, I'm gluten-full.) We gambled, walked, and then saw the Bellagio fountain show.
Wednesday was showtime! The exhibit hall was open until 9:00am – 5:00pm, which makes for a long day for one human bean. After the mid-day rush, I cut out for an hour to eat lunch.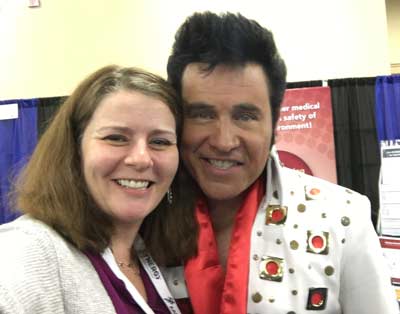 Mom bought us tickets to see Donny and Marie at the Flamingo on Wednesday evening.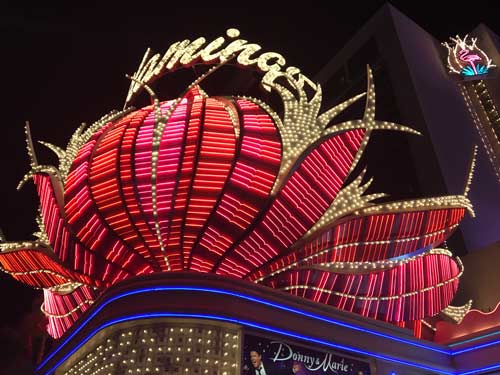 I have no pictures of the show because all photography was banned. The ushers were swooping down on people who had their phones out. Donny and Marie put on a fantastic show. I was impressed with their range and their energy level. I had their dolls as a kid, so there was a soft spot for them.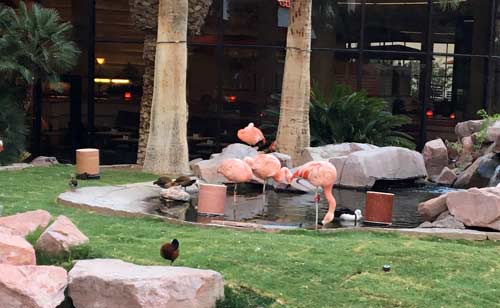 We were supposed to eat at Margaritaville but we didn't have enough time. This is the second time I've tried to eat in a Margaritaville restaurant but didn't. (The Orlando Margaritaville main restaurant was closed for an event when I was there in September, so I had to settle with eating at the outdoor bar.) I know there's one in Atlantic City — maybe I'll break my sad streak there.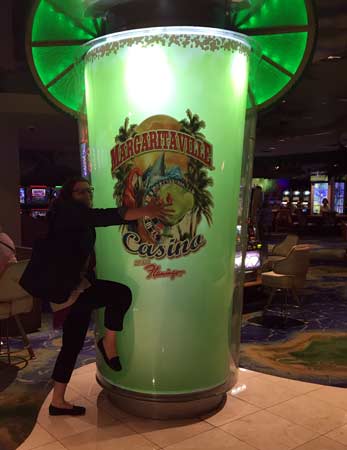 There's also an entire Margaritaville-themed section of the casino there. Again, time prevented me from spending too much money there.
The exhibit hall was only open 2 days, so on Thursday the hall closed at 2pm. With Mom's help I had our new booth packed up in no time. We spent the afternoon exploring Mandalay Bay some more. There is an entire shopping mall's worth of stores attached to the casino.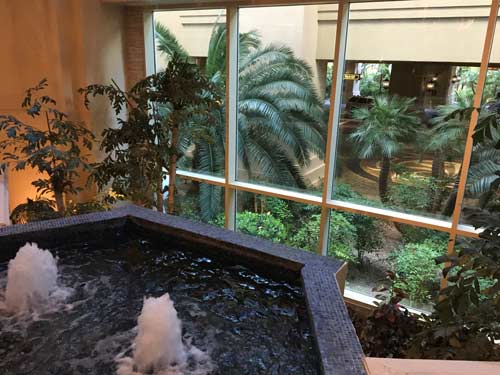 We had dinner at Wolfgang Puck Cafe in the MGM grand casino. I had linguine with clams and scallops and even though I think I got food poisoning from that meal, it was amazing and I'd have it again. Bad clams happen – no harm, no foul. (I have good health insurance.)
I have to drop this here — if you have a gluten-free eater in your life, Las Vegas is very kind. We aren't terrifically concerned with cross-contamination. Mom had no problem eating like a queen.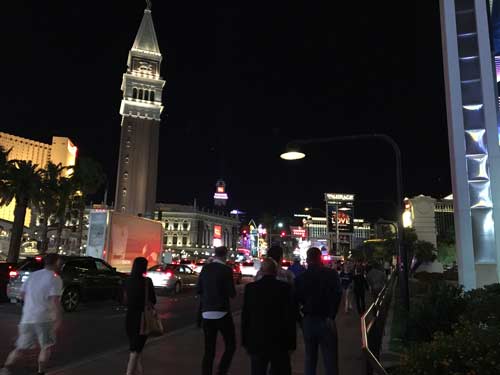 After dinner I convinced Mom that we could easily walk to the Venetian to see the gondolas, proving that I learned NOTHING from my prior trip. There is no easy walk anywhere on the strip. Things look deceptively close and there is no direct path. You're constantly being routed up and down stairways to cross streets, and in some cases your path takes you through buildings.
Mom's a trooper and I am stubborn, so 45 minutes later we arrived at the Venetian. It took a while, but we found the gondolas!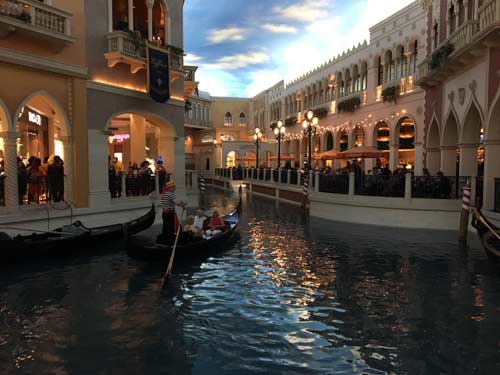 We wrapped up our night walking through Mirage, and then took a cab back to Mandalay Bay. And then I woke up at 2am with the beginning of a stomachache which landed me in the ER 2 days later.
Random notes:

The strip is as perverted as ever, with omnipresent ads for strip clubs and sex clubs.

I only lost $30 gambling!

Mom was happy to see that her drink of choice from years ago — Ketel One, club soda, and lime — is now back in style, just with Tito's instead of Ketel One

We flew Delta there and back with no incidents. I've flown Southwest so long that I was pleasantly surprised by the comfort and amenities you get on a Delta flight!

Because Mandalay Bay is on the very end of the strip, we relied on taxis and Uber to get us to our mid-Strip destinations in a timely manner.

We'd like to go back to Las Vegas, but although Mandalay Bay is GORGEOUS, I'd like to stay closer to the middle of the Strip. Maybe I'd stay at the Mirage again.