Two years ago, a friend of mine shared a Christmas centerpiece on Facebook. It was comprised of a battery-operated pillar candle in a glass jar surrounded by peppermint candies. I pinned it here.
While I couldn't find green peppermints, I recreated the pin and it was really sharp. Usually Pinterest ideas fall flat, but this one is solid gold.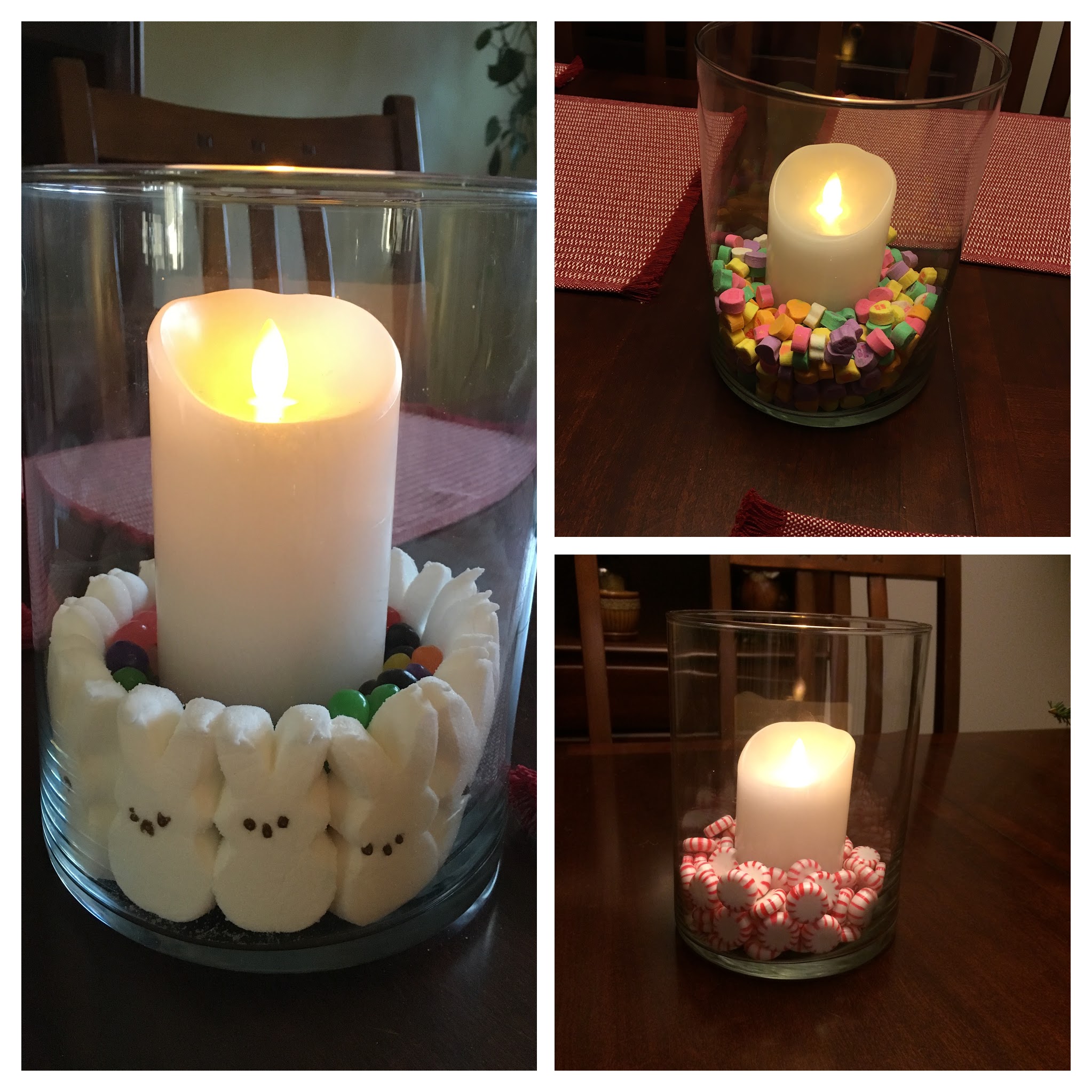 And when Christmas ended I wondered what else I could do with it? So I started shoving various candies into the jar. For Valentines Day, I did candy hearts. And for Easter I did peeps (Satan's candy) and jellybeans.
In the summer I filled it with seashells and at Halloween I filled it with those little candy pumpkins. And in Autumn I can fill the glass container with tears because Autumn is the worst.
I have the timer set on the candle to come on at 5pm and turn off at 11. I have to replace the 2 C batteries every few months. And I haven't broken the glass jar yet!
If you do this, be sure to do what I do and fill them with candy that you will never eat!