Happy Friday, which is also National Dive Bar Day, National Macaroni Day, and WM's knee surgery day! That went very well and he's currently snoozing on the sofa. It won't cure all of his knee-related ills but it will hopefully get him a lot of the way there. The procedure was done at the same surgical center where I had my colonscopy last month and while it was nice to do time in the waiting room instead of the operating room, I'm hoping to not be there again in August.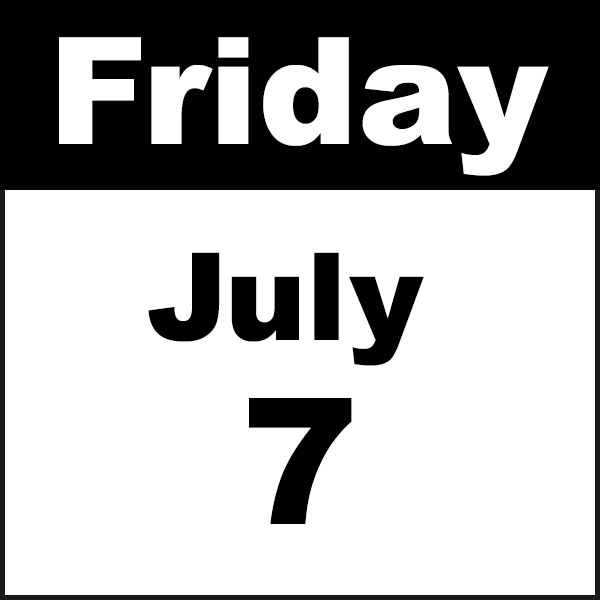 We celebrated our 11th anniversary with a dinner at Central Taco and Tequila in Haddon Township and now I am determined to master coconut margaritas. And in the worst case of Groundhog day, Molly the Jeep was towed back to the shop yesterday. On the way to that delicious anniversary dinner her AC compressor went bust and messed up the Direct Drive something something and the belt we JUST had installed last week, which then disabled the power steering and the new alternator and probably added another .000000001% of a degree to the earth's temperature. WM managed to wrestle her back to the house and AAA came the next day. Molly needs to last at least 3 more years.
It has been boiling hot and the mosquitos have shown up right on time. I'm determined to not let the mosquitos chase me inside all summer so in addition to usual mosquito mitigation I bought a bunch of mosquito netting to throw over me while I hang on the hammock. I'm living an aspirational life. 😉
Time for the Friday 5! This week's theme is Midyear examination and hoo boy, we ARE at the midpoint of the year, aren't we?
What has been a nice surprise in this first half of the year?
Without going too far into it, I'm doing well at work. We're coming up with ideas and executing them. I vowed at the beginning of the year to come at this position with what I'm calling Big Golden Retriever Energy. Meaning I'm being enthusiastic and outgoing and trying to disrupt (not my favorite word) old ways and means by running face first into existing hurdles/walls/problems and seeing if they fall.

What's the best new (new-to-you or brand-new) music, TV, or reading you consumed this year?
Spotify recommended a new artist to me – Joy Oladokun and their new album Proof of Life and it's been on repeat. I also really enjoyed Mayhem on Disney Plus. I usually find the newer Muppet projects hit or miss but Doctor Teeth (who is really a doctor of teeth!) and the Electric Mayhem have always had a place in my heart, and the show was funny and poignant and absurd at the same time. I highly recommend it.

What have you learned so far in 2023?
Don't be too comfortable.

What is the outlook for the rest of your 2023?
I'm looking forward to a good recovery for WM, which will make him happier and by default ,me happier as well. Bum knees really can keep you from living your best life. This threw a little bit of wrench into our travel plans this year and I really just miss walking the dog with him, but I'm planning on many more years to come.

What can you do this week to make someone else's 2023 better?
I'm going to keep donating to causes that make peoples' lives better, causes that prevent people from making peoples' lives worse, and make an appointment to donate blood. What else can I do?

My only weekend plans are a hair appointment tomorrow and to make sure WM has everything he needs while he camps out on the lower level of the house. Yay stairs!
---
Good news! If you're a regular reader but forget to check in, you can subscribe to a once-a-week email with links to that week's posts! Click here to sign up!