A few months ago I made some predictions about Ted Lasso's final season. Spoilers abound in this post so if you haven't finished the series yet skedaddle. Were my predictions correct? No, possibly, no, yes but not for that reason, half of it, not really but kinda, halfway, and YES!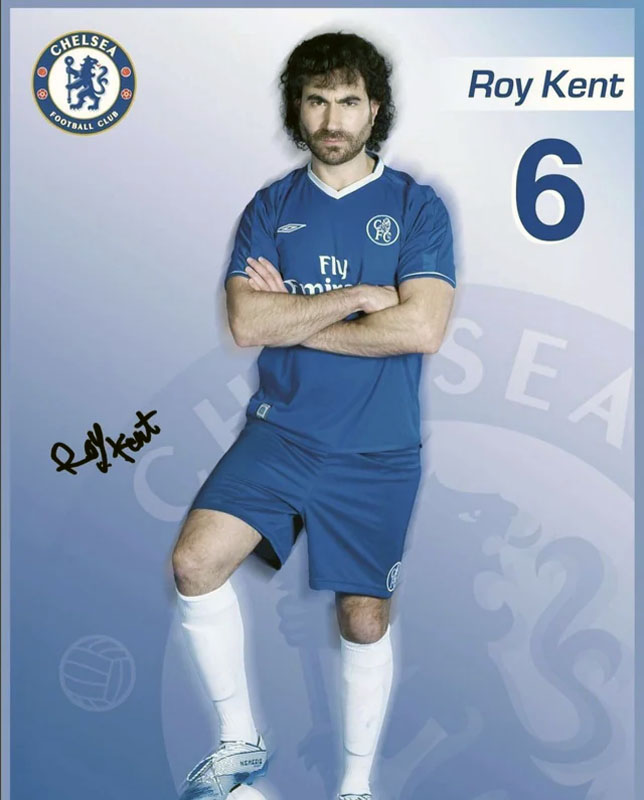 Prediction: Keeley ends up leaving her PR firm and returning to Richmond to work.
Result: No. Rebecca saves her PR firm, but she never stopped working for Richmond to begin with.
Prediction: Keely and Roy break up but reunite by the end of the season.
Result: Possibly? They broke up, and they did reunite but not as close as they were. I'm grumpy about this, because I'd rather have sacrificed the stupid Jack storyline to have Roy realize he had to some work on himself earlier in the season.
Prediction: Sam and Rebecca's past relationship is leaked to the press. (Nate digging up dirt by Rupert's request?)
Result: No thank goodness. Sam & Rebecca are thankfully over.
Prediction: Richmond defeats West Ham because Nate is too much in his own head trying to beat Ted.
Result: Yes but not for that reason.They lost the first game, but won the more important match. Nate had already left by that time, but Rupert was the one who was too much in his own head.
Prediction: Nathan is fired from West Ham after the loss and tries to return to Richmond in his prior role as equipment manager.
Result: Halfway correct and I'm pissed. Nate quit on his own in a scene we weren't shown for some bizarre reason. He was invited to return to Richmond as the assistant to the equipment manager. It was the love of a good woman who set him straight, and the Nate/Jade trope of "just keep pursing the woman who's not interested in you and you'll end up together" was gross.
Prediction: Rebecca and Ted do not hook up, but end up very good friends. She buys a soccer team in the US so Ted can continue to coach soccer but be closer to his son.
Result: Halfway correct and I'm glad. I was very shocked by the sheer number of Rebecca/Ted shippers out there. Platonic relationships between men and women can and do exist, and honestly if they hooked up it would have given Mike Pence more validation for his workplace misogyny. They did not hook up. Ted does return to be closer to Henry, a paternal tug that he gave no shits about in seasons 1 and 2 but his ex-wife having a boyfriend and a guilt trip (literally) by Ted's mom drove our coach away from his chosen family back home to Kansas.
Predication: But Coach Beard stays in England to work for Richmond's new head coach, Roy Kent.
Result: YES. The Kent/Beard pairing is a match made in heaven.
What pissed me off a lot in this final season was many of the scenes that should have been pivotal ended up being off-screen. In some cases, the scene would just stop right before it got good and we'd be back to maudlin Ted.
After 2 years of Rebecca dropping Truth Bombs on Ted, I wanted to see Ted have the uncomfortable conversation about returning to Kansas. I wanted to see Nate tell Rupert he was quitting West Ham. I wanted to see Sam's restaurant thrive despite Afuko's hired food blogger and rival restaurant.
I wasn't into Ted Lasso because it was Prestige Television. I didn't want to have to fill in the blanks myself a la "was Tony Soprano killed?" I came in for a sitcom that had heart. The writing team (and honestly, a lot of this smacked of Season 3 showrunner Jason Sudeikis working out his own marital/family issues through writing) painted these characters into these strange corners and decided not to show us how they got out.

Ted was our least favorite character this season. He seemed cold and robotic in the finale. People were so sad about him leaving and he was all, 'okey dokey.' I'm glad the rest of the characters found their way (although thanks to the really strange editing choices people out there believe it was Ted's dream on the flight home, even though Brendan Hunt says it was not a dream) while Ted is ostensibly unemployed, coaching youth soccer, and probably too much into his ex-wife's life.
I give Season 3 a B- and the finale an A because it did hit me in all of the sentimental places. I would 100% watch a spinoff about the team.
---
Good news! If you're a regular reader but forget to check in, you can subscribe to a once-a-week email with links to that week's posts! Click here to sign up!