Rabbit Rabbit! Happy June, my favorite month of the entire year. I love the long sunny days and the warm weather. I love the end of the school year and taking the laptop outside in the mornings to work.
A few years ago, my MIL bought us this wrought-iron R sign and I had no idea what to do with it so I hung it on a hook and forgot about it.
Last week I decided to actually do something with it. We had some flat wooden bed slats for a long-gone IKEA bed in the garage. We also have eight half-full cans of wood stain from past projects. (Our fatal flaw: we can't decide on one shade of stain so none of our wood matches from room to room.) We have a nail gun and a scary table saw. And I had a frightening amount of confidence.
The plan: Assemble some slats into a sign, screw the R to the wood, and put it into the ivy bed in front of the house.
And for the most part, that's what I did! I disassembled the slats from the cloth them together. I measured and cut five of them to be give about 3/4″ space around the R. I cut two of them shorter so I could nail them to the back of the five boards to hold them together. Newer slats appear to be curved; ours were flat. I stained them with Varithane Golden Oak and let them dry completely. Then I sprayed each slat and the stakes with Olympic WaterGuard spray and let them dry for a day.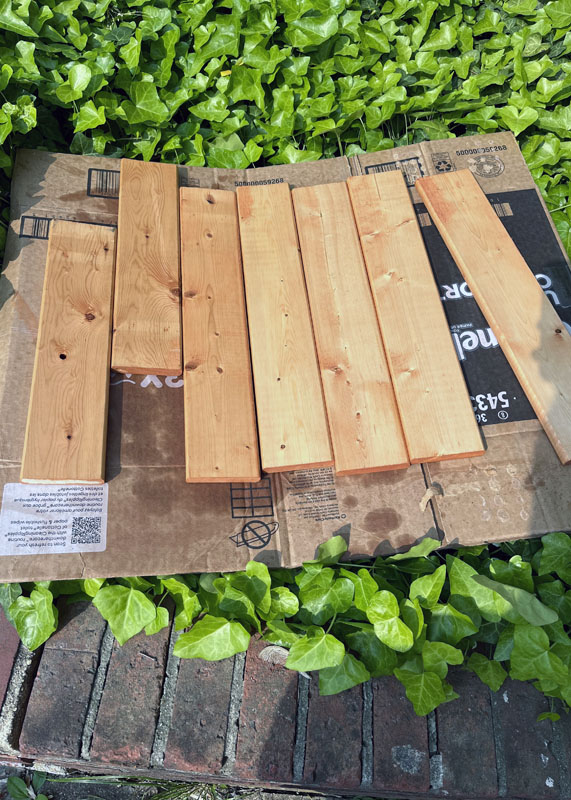 Letting everything dry out completely eliminated my usual desire to rush through the project, messing it up. The next day, I used the nail gun to assemble it from the back and then screwed the metal R to the front of it.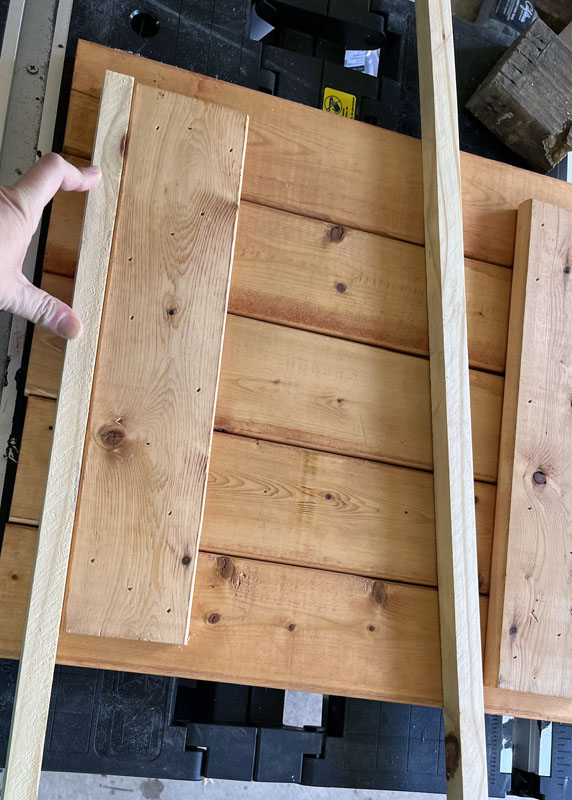 Regret #1 – before nailing I must have bumped into the third slats and moved it slightly because it doesn't line up perfectly with the others.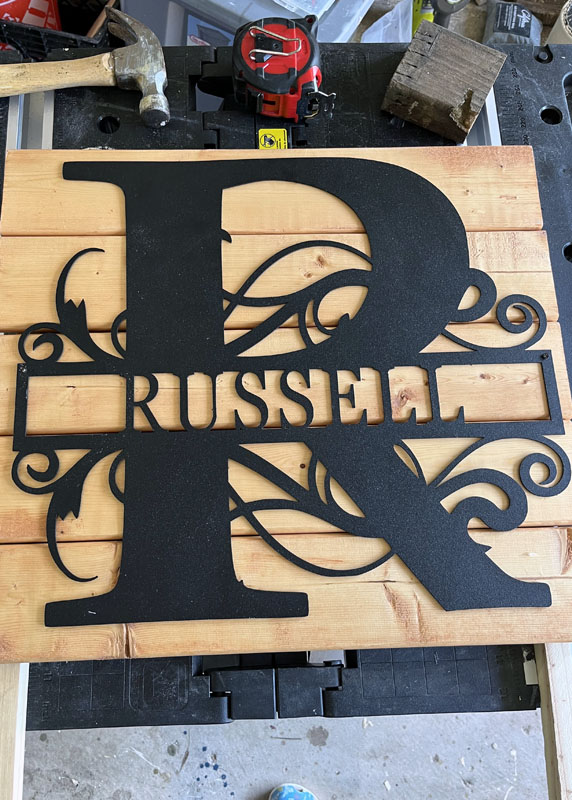 Regret #2 – not buying a small pack of small black screws. We have so many screws in the garage that I couldn't justify buying more. Instead I used small silver screws and colored them black with a Sharpie.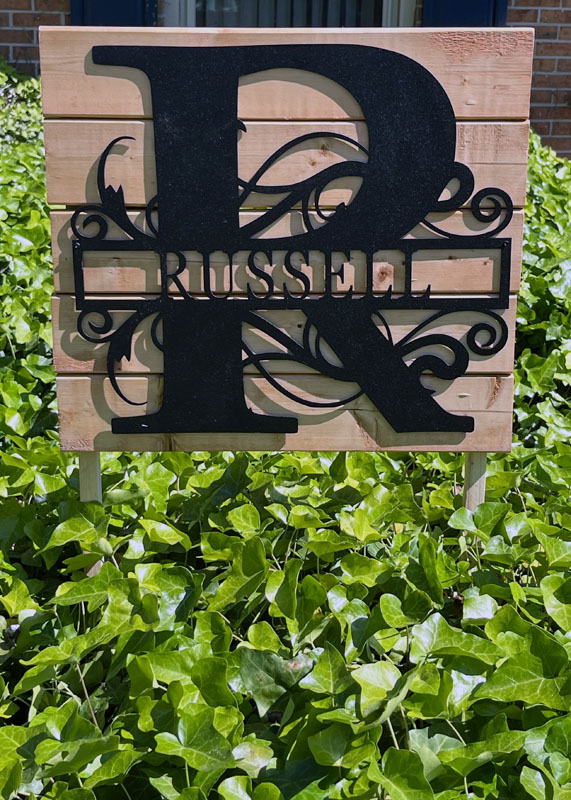 Regret #3 – not taking the time to stain the stakes – I thought they'd be invisible but I didn't drive the sign down far enough to hide them completely. Hopefully the ivy will do its thing and cover them.
The total project time was less than an hour, but it was spread out over 3 days to accommodate drying time and a trip to Home Depot for 1 1/4″ nails, the waterproofing spray, and the wooden stakes.
I love the sign but most of all I love that I did it myself, from sketching out the project to using power tools I'm not comfortable with.
I'm on the lookout for my next easy DIY project.
---
Good news! If you're a regular reader but forget to check in, you can subscribe to a once-a-week email with links to that week's posts! Click here to sign up!