It's New Year's Eve and I'm watching Svengoolie (don't ask) with WM and Murphy with a belly full of (slightly stale) Christmas cookies and a heart full of warmth. It was a good year, the best this decade. 😉 What do I want 2023 to bring? Let's manifest!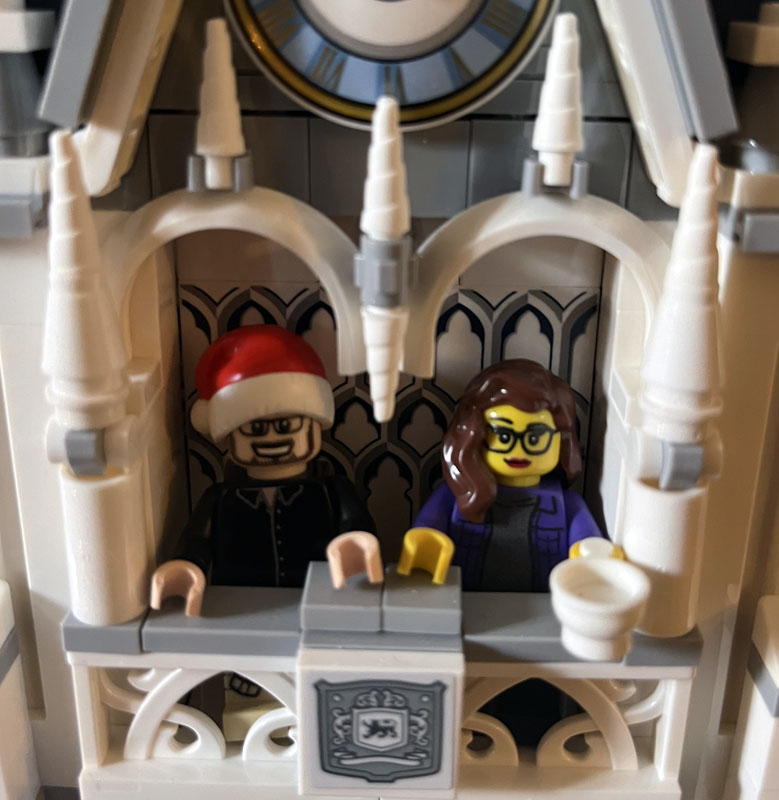 At Home:
I would love to have a new back patio poured because ours is crooked and cracked and I trip on it at least once a week in the summer. But I think we're going to get the driveway extended first to fit the three cars. And I want my garden to be ABUNDANT. I didn't have abundance this year, and I think I'm going to rig up the little plastic greenhouse in the garage a month earlier than usual (February instead of March) so that by the time the frost date passes, I'll have larger plants ready to go into the ground.
Financially:
I'm doing good work getting my credit cards paid down and paid off. This year I want to start making extra payments toward our mortgage principal.
Professionally:
Last month I was promoted to Assistant Director, Membership (not Assistant to the Director of Membership), fulfilling one of the three goals I had set for myself in 2022. I'm really excited about the role and I have three goals which for obvious reasons, won't be blogged about here.
Blog:
Once a week, at minimum. I'm still on Twitter (don't look me up there, I'm a menace) and I love it but I should at the very least expand on some of my terrible takes here on my own platform, right?
For My Physical Health:
In 2022 I joined a gym (and then a second one when the first gym closed.) That was my second goal for 2022, by the way. I want to stick with that and build stamina and strength. I want us all to be healthy in 2023 and if we do catch Covid again, I want us to come out unscathed.
For My Mental Health:
Your girl needs some in-person friends. I have always relied on my jobs to create friendships (the downside being they usually wilt when you leave jobs) but without that in-person connection, my social tank is hovering around E. To fix that, I want to take some in-person classes in 2023. Maybe an art class? We'll see.
For Fun:
I want to travel someplace new, or at the very least someplace I haven't been to in a while. Maybe it's time to get back on a cruise? Or maybe not. And learn to juggle. That was my third goal of 2022 which didn't pan out.
For Everyone:
I want everyone to be safe, loved, and warm.
Happy New Year to all of you who still stop by to read! 🙂
Good news! If you're a regular reader but forget to check in, you can subscribe to a once-a-week email with links to that week's posts! Click here to sign up!