What I used to call Presidents weekend has kind of been forever spoiled by the former president. And you know what? A bunch of Presidents were disasters so I'm renaming this weekend in my brain as Winter Weekend. And I used to be the person who had silhouettes of Lincoln and Washington to hang up in February!
It started off weakly because I was too tired to stay up for Movie Night (which begins at 10pm EST – the time I used to leave my house to go out when I was younger). I had written the Friday 5 post and decided I was too tired of screens for the week.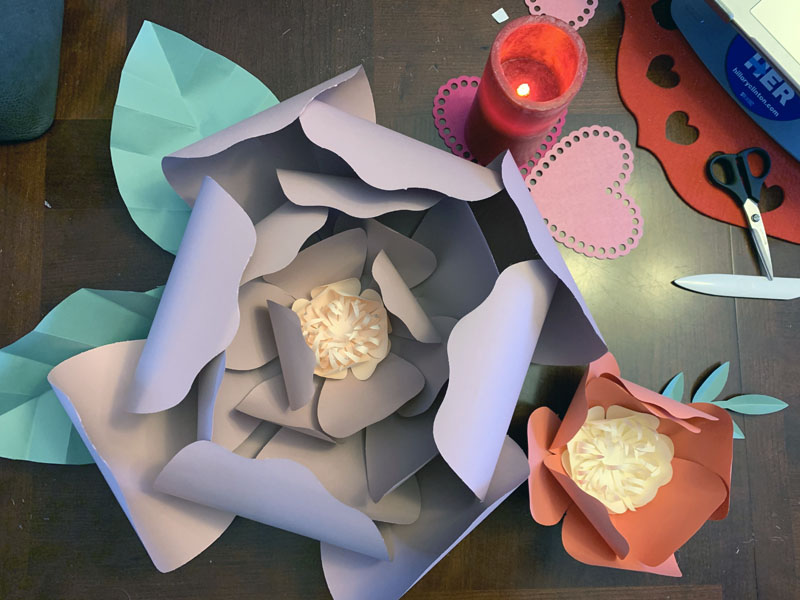 Saturday was Mom's birthday – she came over at lunch for a Virtual Galentine's Celebration run by Paper Source (not an ad but I'd take their sweet ad money any day). It was two hours and included a cocktail class run by Mark at Revival Cafe/Bar in Chicago, an instructional session on how to make pressed flower taper candles, and a hands-on session creating paper flowers from a Paper Source Kit.
WM took Ollie to the vet at 3. Ollie's lungs and heart continue to sound good* and the vet put him back on a steroid to try and get on top of the cough. But it also could be an issue choking on his own drool due to his partial facial paralysis** and in that case there's nothing to be done. We shall see. Today is day two of the steroids and the cough has almost completely gone away.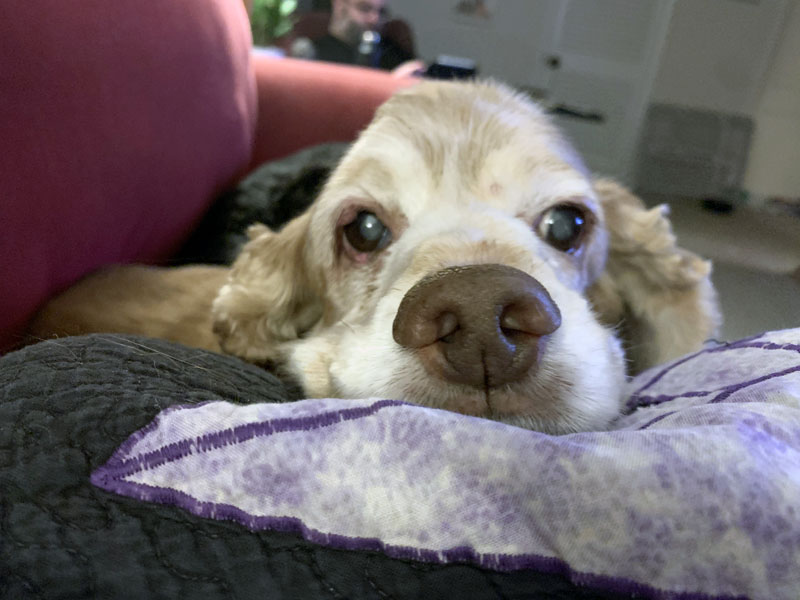 Saturday night we hung with J/K/Nephews A&B at Mom's for sandwiches and cake***.
Sunday! Valentine's Day! I attempted to make WM pink heart-shaped pancakes but they looked more like kidneys. He brought some flowers home and we had takeout from Capn Cat's Clam Bar – it offers exactly the fried fish menu that you're thinking of. After that I lazed on the sofa and watched the last episode of Bridgerton, which I successfully stretched out one episode a week for eight weeks.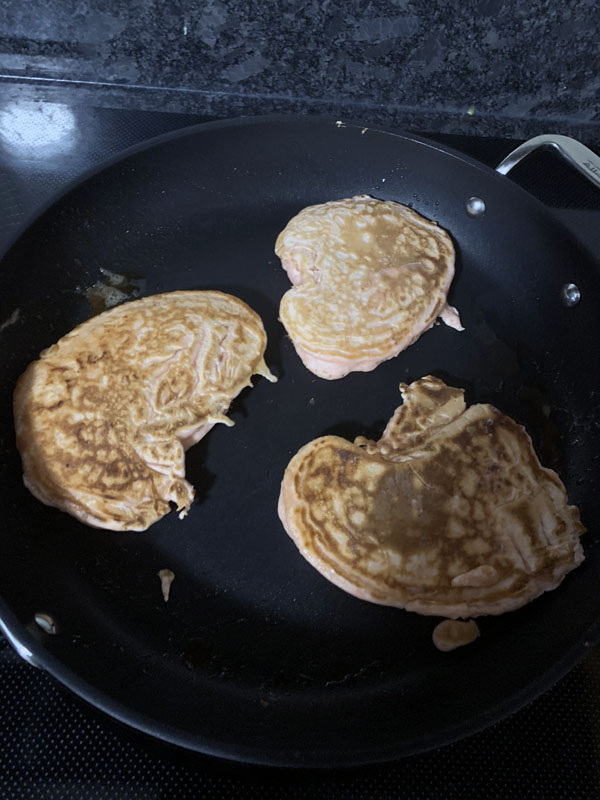 Bridgerton is full of sexytimes, humor, and not-quite-period fashion and I was 100% there for it. There was a happy ending for who we cared about the most and various deserved ending for others. 10/10, 5/10 if you cannot watch sex scenes.
Today! Monday! The … other day … in the long weekend. Today I took Mom to get her first COVID vaccine which OMG I'm so happy and worried and relieved I could cry for days. I couldn't go in with her, but the nurse told her, "this is step 1 to back to normal" and I'm almost crying typing that out. For those who are counting, I have been clenched in non-stop worry since September of 2019 (family health issues and other stresses) and wouldn't it be nice if I could unclench just the slightest later this summer? I do think so!
This will be a short work week for me as I am off Friday. Which is mercifully good, because my left brain feels about as functional as a broken zipper. Maybe I'll take some time off at the end of March. I have many hours of PTO that I need to use.
* for a 13.5 year old dog.
** happened after a very bad ear infection – you can see it in his pictures once you start looking for it.
*** yes, risky, but we're all on same page risk-wise.