More cardmaking shenanigans!
I am part of a website's card club, and each month we send cards to others who want them. My 'receiving' months are March (spring! half-birthday!) and September (birthday! cheer me up because autumn is awful!). The card club is fun, but it also keeps me accountable. I have to use the crap I've been buying.
For the January group, I wanted a card that was sparkly and snowy. I used some snowflake patterned paper from a 'rustic Christmas' as the base layer, cut a rectangle out of shiny silver paper, and then layered a white 'hello' die cut on top. Gluing the hello to the silver paper was an exercise in frustration, because the glue wasn't adhering to the shiny surface. Eventually it all worked out and I even made a few extra to use in other wintry months.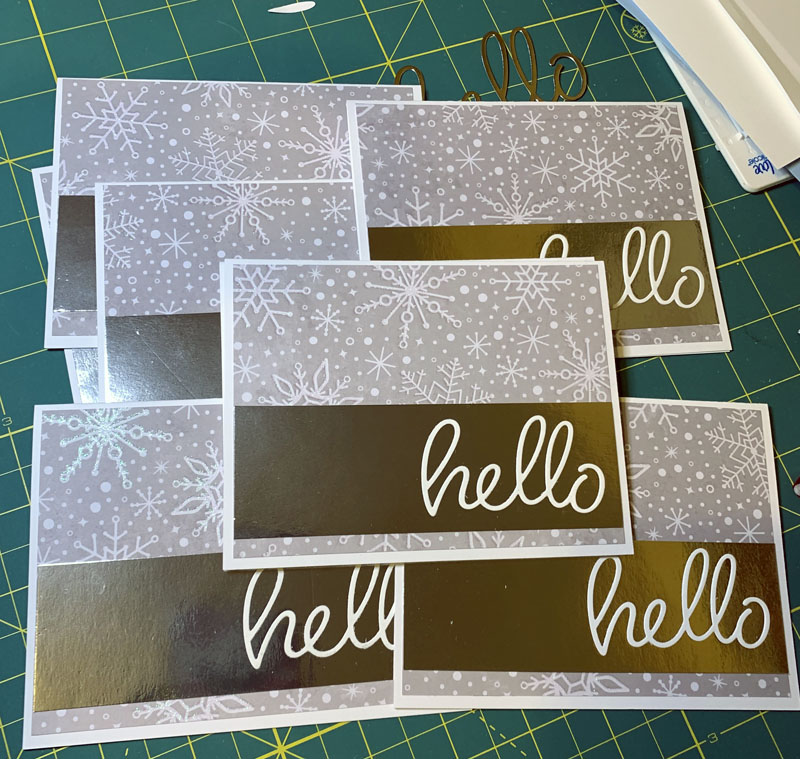 My Valentine's cards were made from the Heart Beets for You stamp set and to be honest, they don't look like traditional Valentine's cards at all. That's fine. I chose to stick with the tomatoes and beets stamps, because I am not an expert colorer and these were the most straightforward. The pear and peach required more blending of colors and I couldn't settle on a color combo that worked.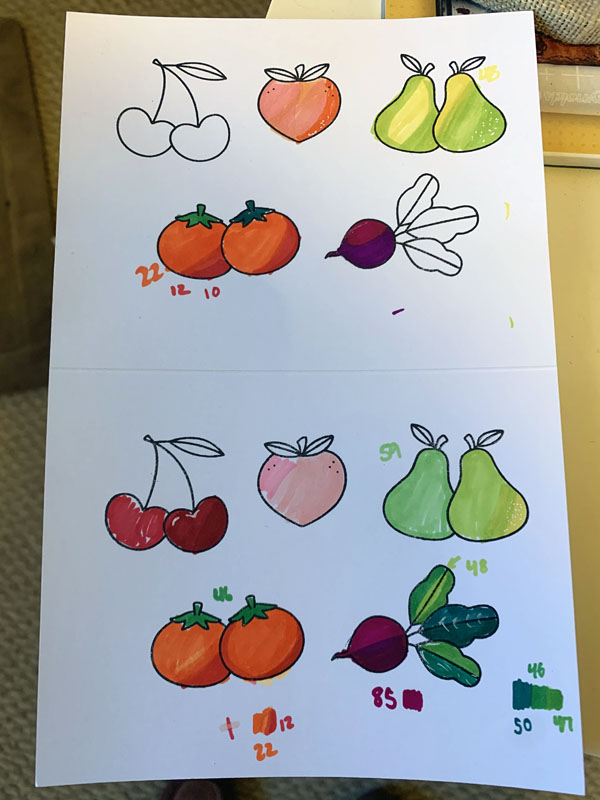 The base of the cards came from a farmhouse themed paper pad. I used some distress inks to add color to the center of the paper that complimented the colors of the vegetables. Once I colored and cut out the veggies, I used foam squares to pop them and the sentiments off of the base. And then I added the little enamel hearts and sequins.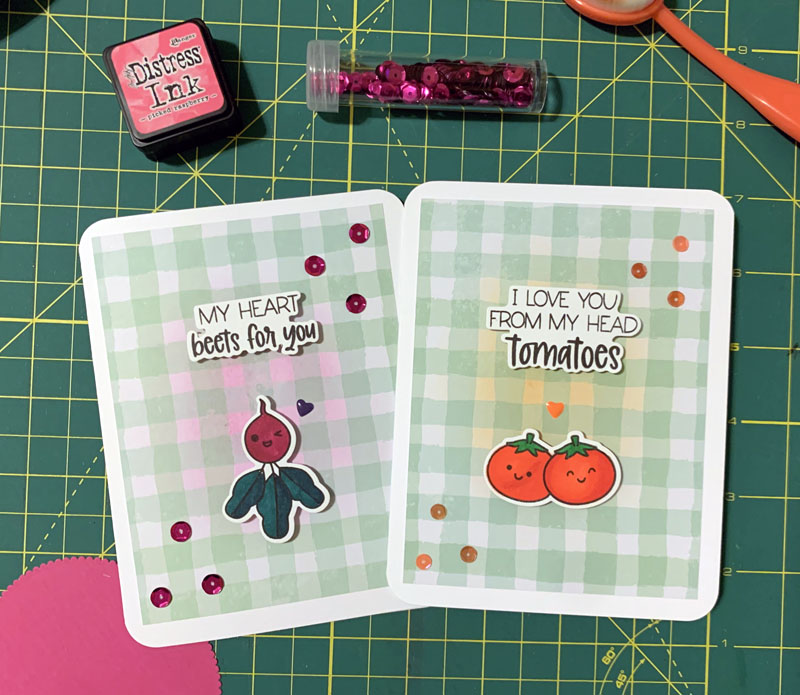 Next up are generic February cards for the people who have February birthdays or who didn't want Valentine's cards.