Most of my blog posts are about my life. But sometimes I write about things I had to figure out on my own because I couldn't easily find the information I needed. This post fall is in the second category. Consider it giving back to an Internet that has given so much to me. Consider it a scintillating Monday post.
When we moved into the House on Literary Lane almost 6 years ago I bought WM a fancy self-inking stamp with our new address on it. Because we name almost everything here, we named it the Stamp of Pomposity because it marks our outgoing envelopes with a snooty, satisfying KERCHUNK.
Come Christmas of last year, the KERCHUNK was still loud but the quality had faded quite a bit. No big deal, I thought, I'll just reorder a replacement ink pad for the stamp.
But that stamp shape was discontinued.
And I thought, "Fine. I'll just buy another stamp." But I didn't WANT to. The stamp was completely fine. It just needed another stamp pad. Specifically, it just needed more ink in the existing pad.
"AHA," I cackled in my Old Lady Russell cheapskate frugal voice. I purchased a bottle of Shiny brand ink from Amazon for around $6.
Once it arrived, I played around with the stamp and found that if I pushed the stamp down a little bit, it locked into a position that let me see the stamp pad. After some shoving with my fingers and a pencil, I was able to pull the pad out of the stamp.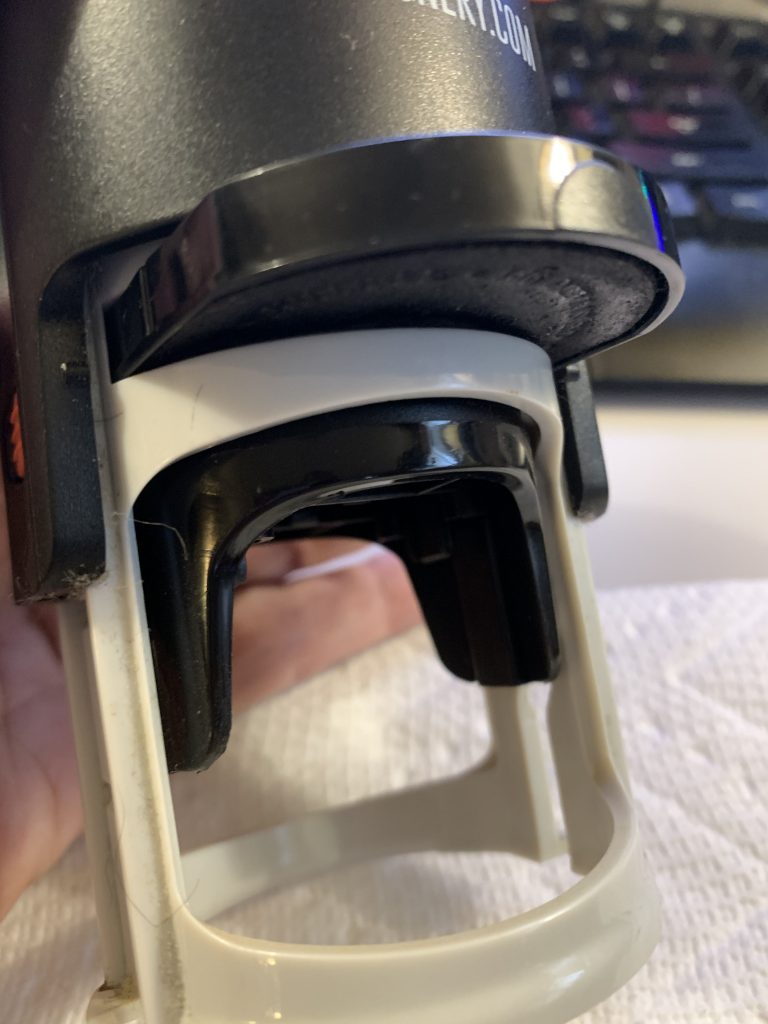 This is what it looks like without the pad. You can see the stamp.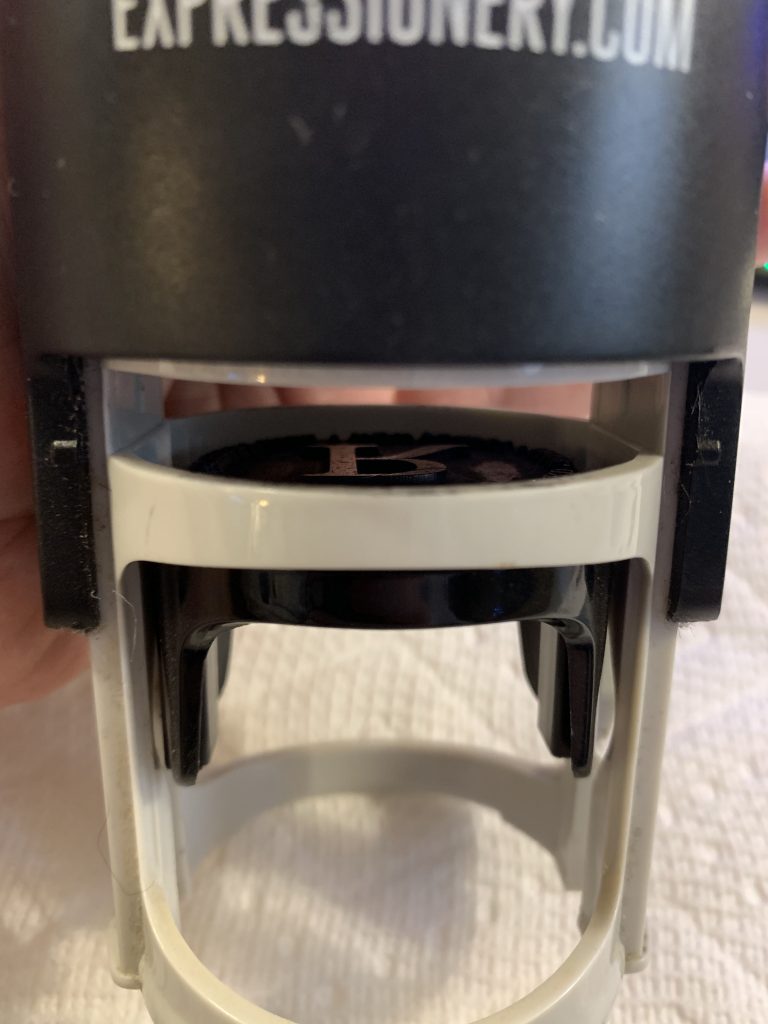 CAREFULLY (because I am clumsy) I unscrewed the top of the ink and CAREFULLY dribbled ink all over the surface of the pad.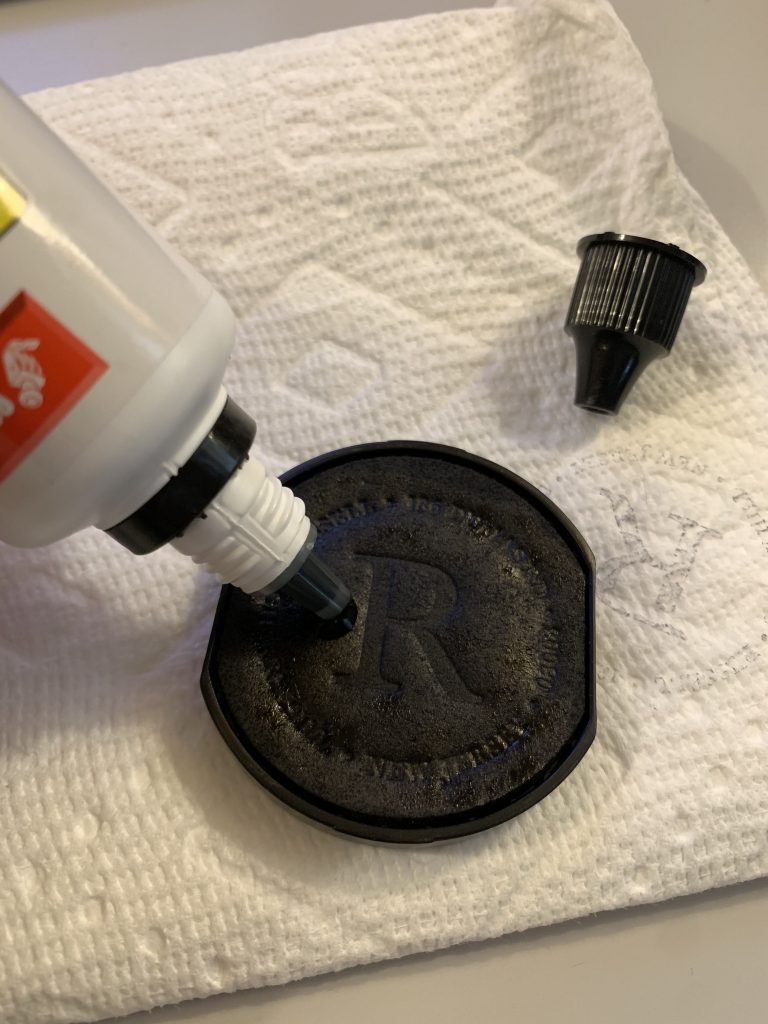 At first it was very wet and it looked like I poured too much on.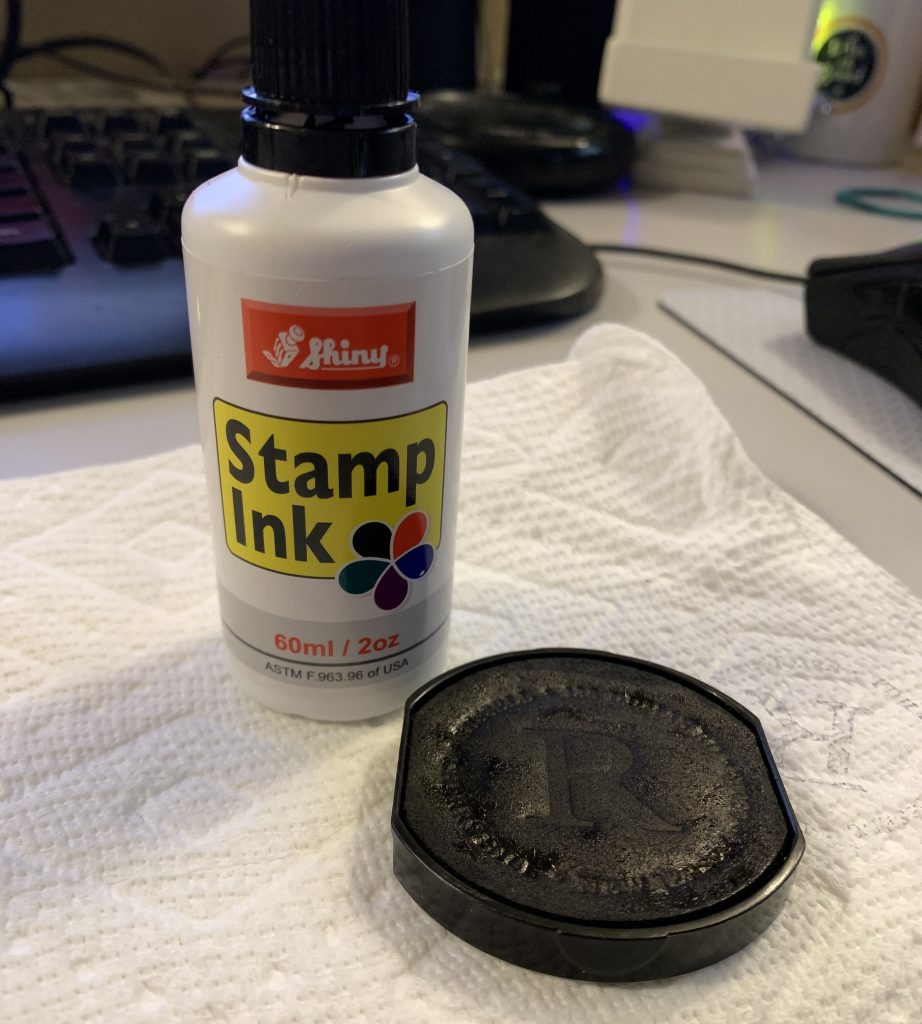 But after a few minutes it absorbed back into the pad. I shoved the pad into the stamper and it once again delivered a crisp black image with its KERCHUNK.
Obviously, no before and after because it's my home address. Yes we can look up where any of us non-celebrity types lives these days and see how much we pay in taxes but I'm not just going to hand that information to you.
The bottle of ink is still almost full, so if I have to re-ink this pad every four years to keep it crispy, I'll have enough ink to last until I am moved into a nursing home.
---
---
Need some more email in your life? If you're a regular reader but forget to check in, you can subscribe to a once-a-week email with links to the week's posts! Click here to sign up!