(written while listening to Classic Christmas Music)

When we moved to our very suburban, split-level house on Literary Lane, we knew that our Christmas tree belonged in the large window facing the street. And it looks GORGEOUS there.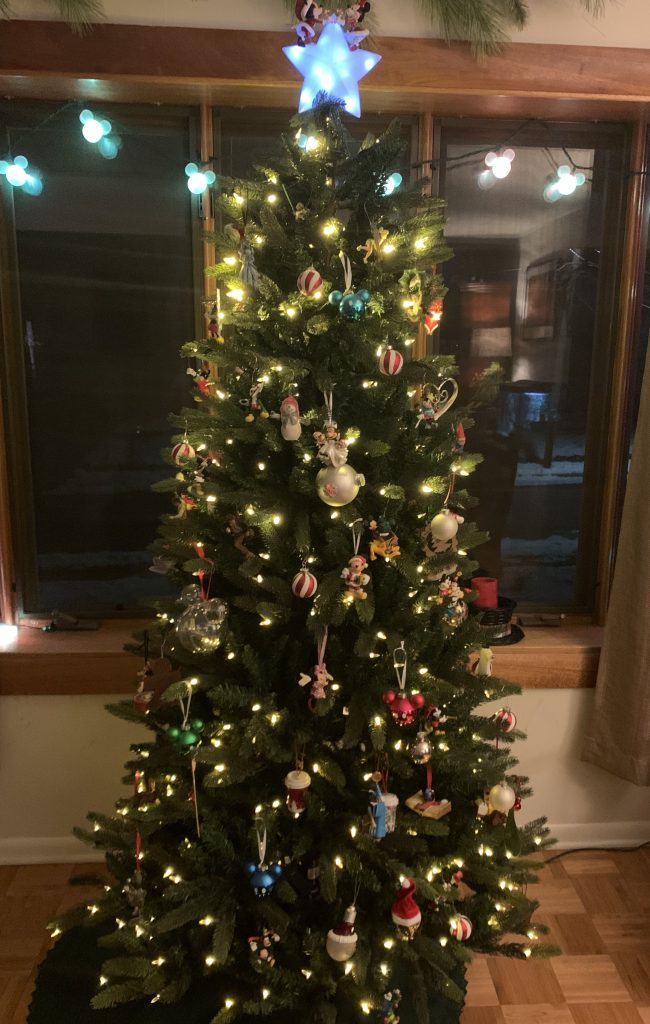 And we were 100% right.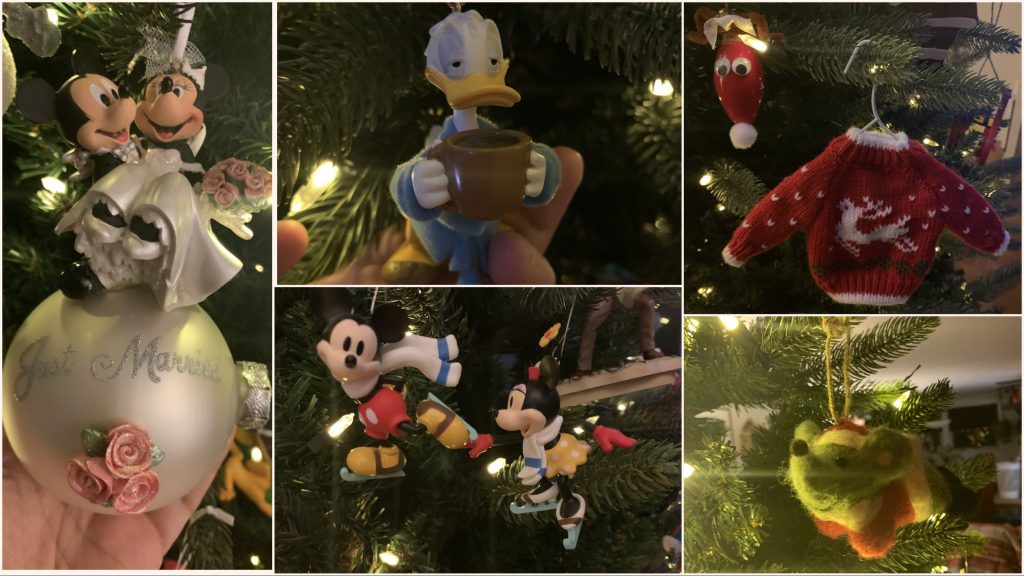 And once we had a kitchen large enough for a table, I was able to set up the small kitchen tree that I always wanted!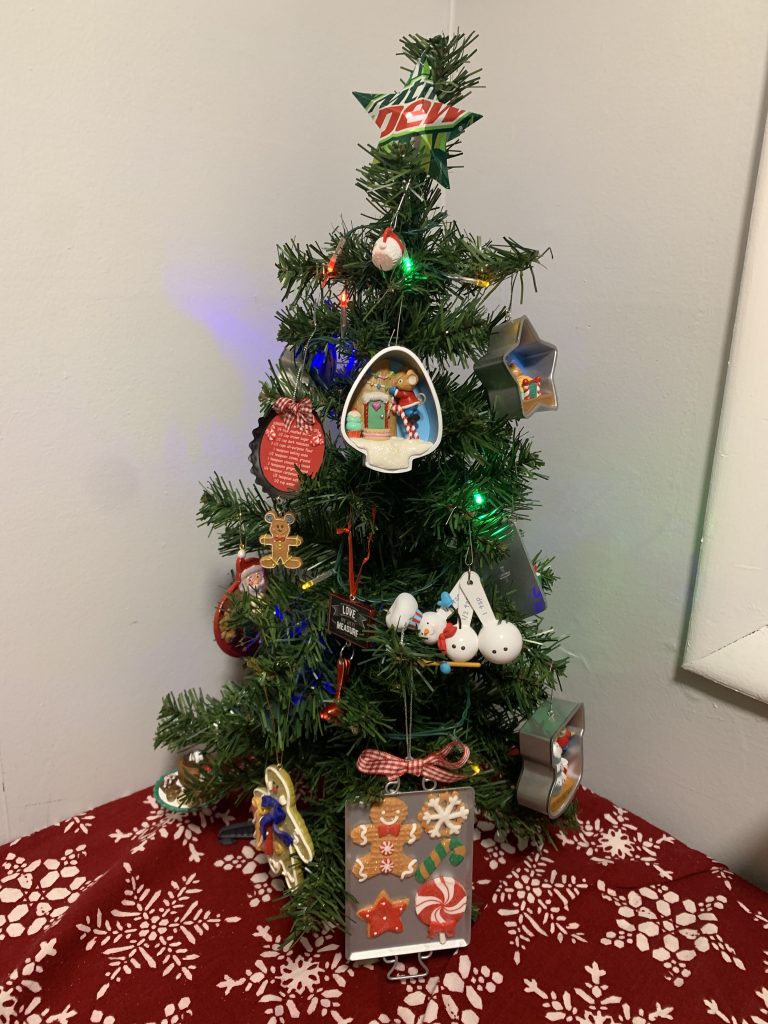 It's about 2 feet tall and all of the ornaments are food and baking themed.
And then Christmas rolled around and we realized that we spend 100% of our leisure time downstairs, where the television and comfy sofa are. We bought a light-up palm tree to decorate and to coordinate with the vague Disney's Polynesian Village Resort/Adventureland/Tiki bar vibe we have going on.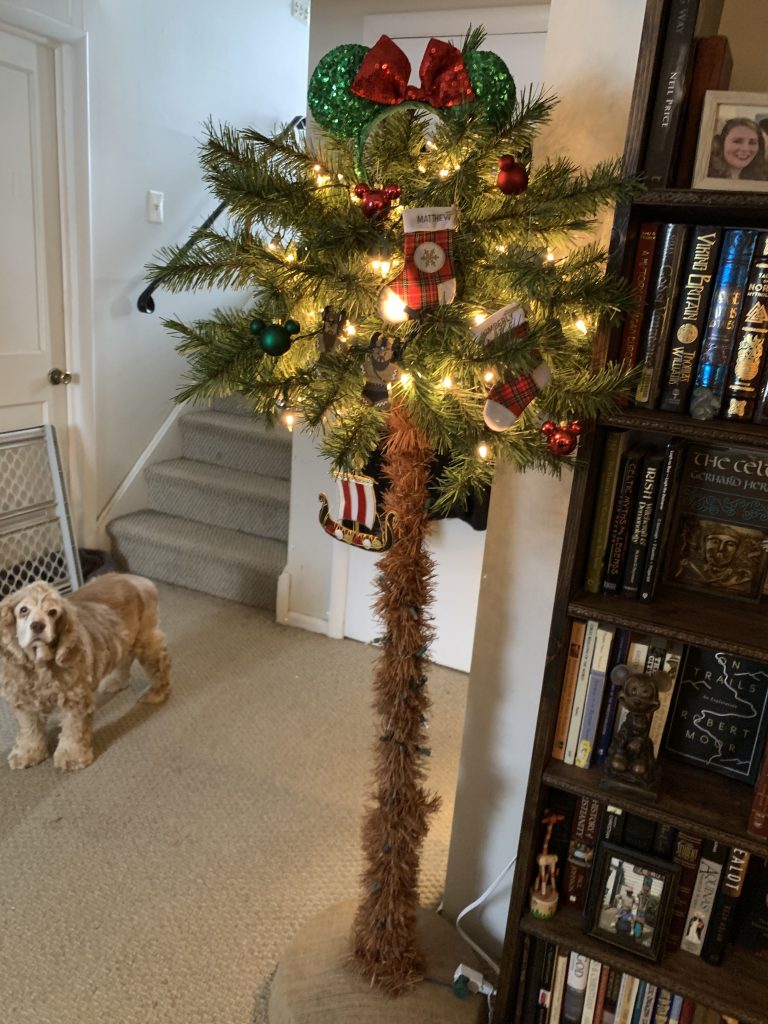 The tree stays up all year, but the ornaments are only added for the holidays.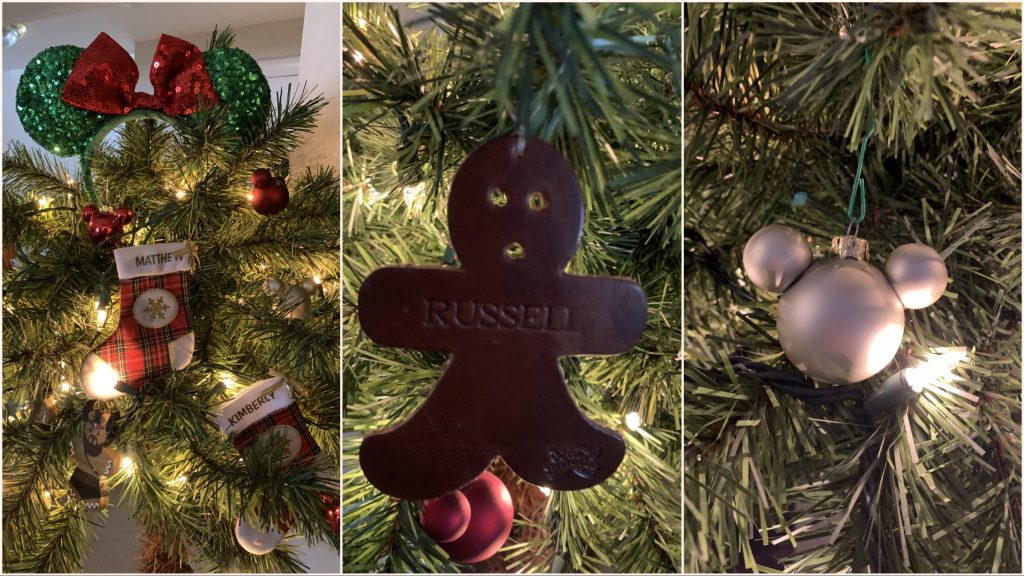 And then COVID hit and we both began working from home. We are fortunate enough to have a room we use for an office. But I missed the beautiful trees I'd see both at TNP and in the lobby of our office building. That's how we ended up with the fourth tree.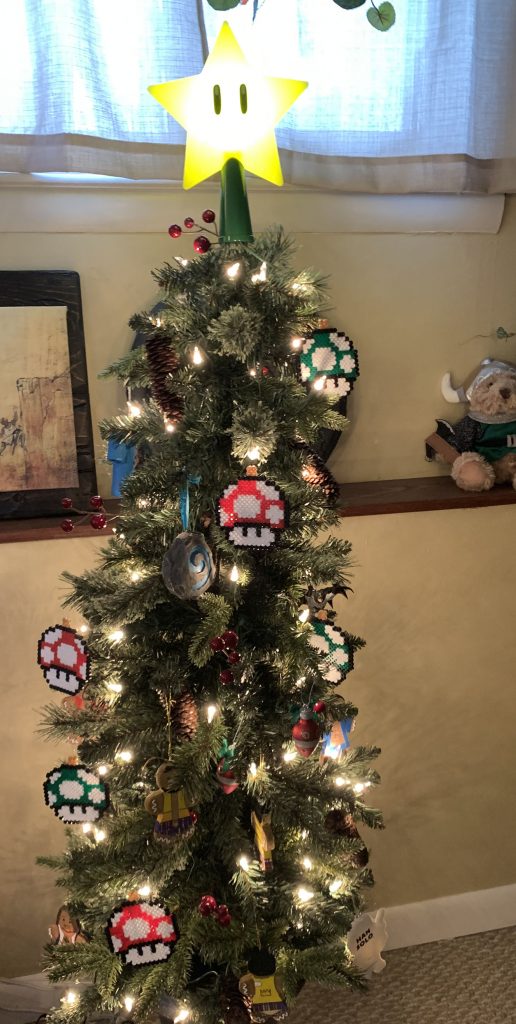 This one is about 4 feet tall and we went with a geek theme.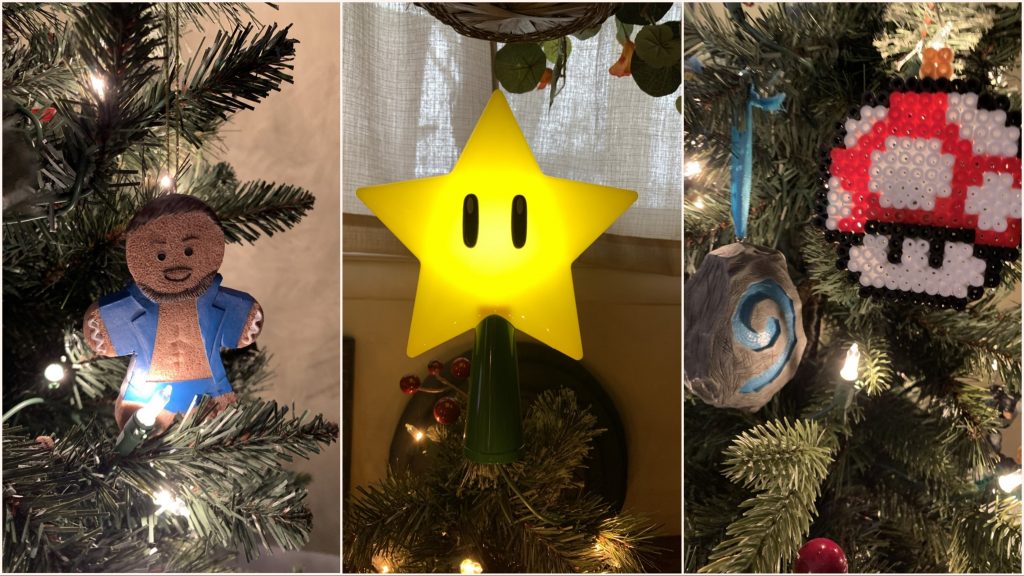 Honorable mention to the extra trees. My little ceramic tree and the little USB-powered tree on my desk.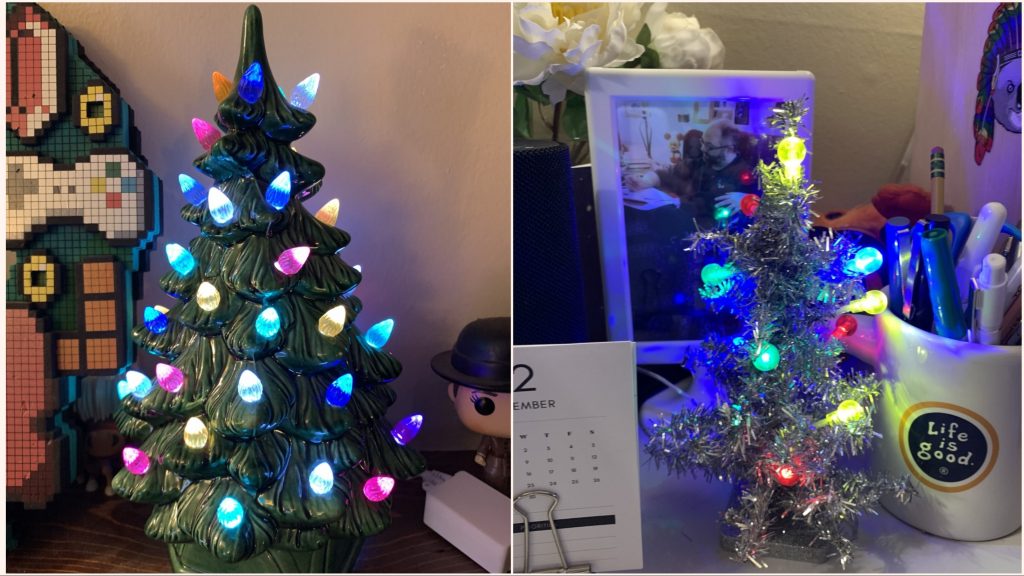 This year the ceramic tree needed a replacement bulb. I couldn't find a bulb to fit the ceramic tree, so WM bought a string of LED lights and shoved them inside. Bonus: I can change the colors with a remote!
And that is how a normal, boring GenX couple ended up with four actual Christmas trees.
---
Need some more email in your life? If you're a regular reader but forget to check in, you can subscribe to a once-a-week email with links to the week's posts! Click here to sign up!