It was kind of a fraught Thanksgiving in the USA this year, with government officials pleading with people to not travel (people traveled) and keep it small (many did, some didn't) and not to mix households (difficult).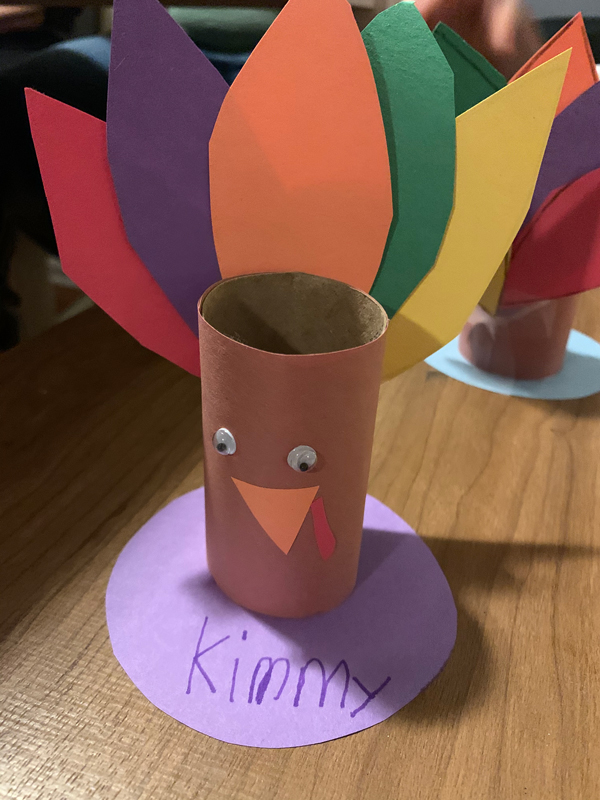 It was especially difficult if you're scaredy-Kim.
But it's not that difficult some of your immediate family lives in the same town as you. I didn't blog about this last year, but the lovely Kristen, Nephews A & B, and my brother who never reads my blog moved to the same town as WM and I AND Mom last September. After much consideration, weeping, gnashing of teeth, and obsessive worry on my part, I decided to go to their house for Thanksgiving.
It wasn't the perfect rule-following thing to do, but with 5 adults and 2 smalls, the gathering was under the 10 person limit set by New Jersey. And I'm tired of watching others gather with family while I stand on my pedestal of righteousness.
A lesson learned this year: the pedestal of righteousness is safe, but lonely.
Black Friday was spent eating leftovers and heating up my debit card while online shopping. I'm challenging myself to not use credit cards for Christmas this year because I'm aggressively trying to pay them all off. Which has been the story of my life but I think this time I can do it. I've already paid off the high-interest-rated card from the bank that rhymes with Bells-Margo.
I'm mostly okay with online shopping, but I want to visit my favorite small store (Occasionette in Collingswood) in person this year. If I don't scaredy-Kim myself out of that idea, I might try and do that during the workweek when crowds are lighter.
But I really missed doing the all-day shopping gig with Mom, and I really miss what Philadelphia looks like at Christmas. Fingers crossed we can get most of that back in 2021 and the rest of it back in 2022.
For now, let's see what the rest of the holiday season 2020 brings. (tiny panic attack!)
Good news! If you're a regular reader but forget to check in, you can subscribe to a once-a-week email with links to that week's posts! Click here to sign up!