Photos and thoughts from November that were a little thin for their own post.
So the election was fun, wasn't it? Biden/Harris have it sewn up unless Trump&Co can manage to win a few lawsuits. The Trump law team is about 1-40 at the moment meaning there have been at least 41 frivolous lawsuits filed contesting either the mailed in ballots or the voting machine ballots. In the meantime, I continue to write postcards for the Democratic Senate candidates in Georgia.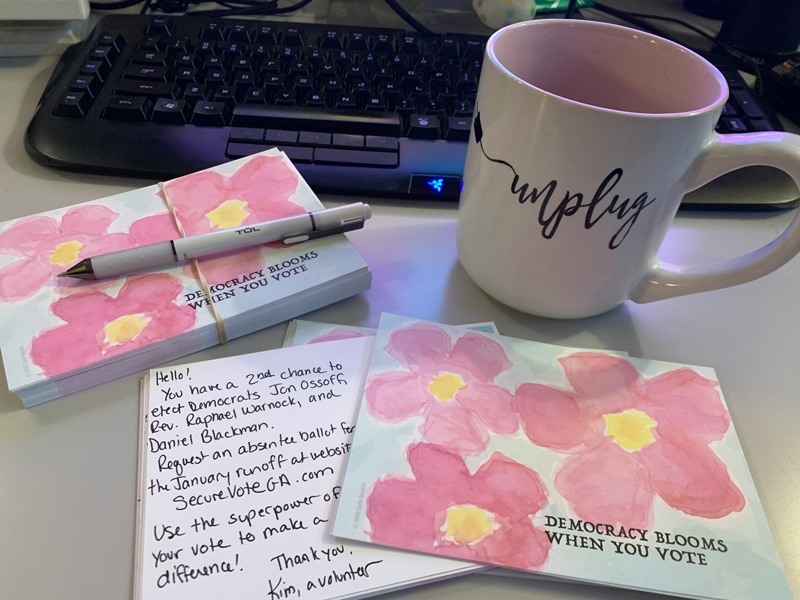 I haven't a lot of hope for that slate, especially with Ossoff losing twice before, but I have to leave it all on the table.
We started decorating the house for Christmas far earlier than usual.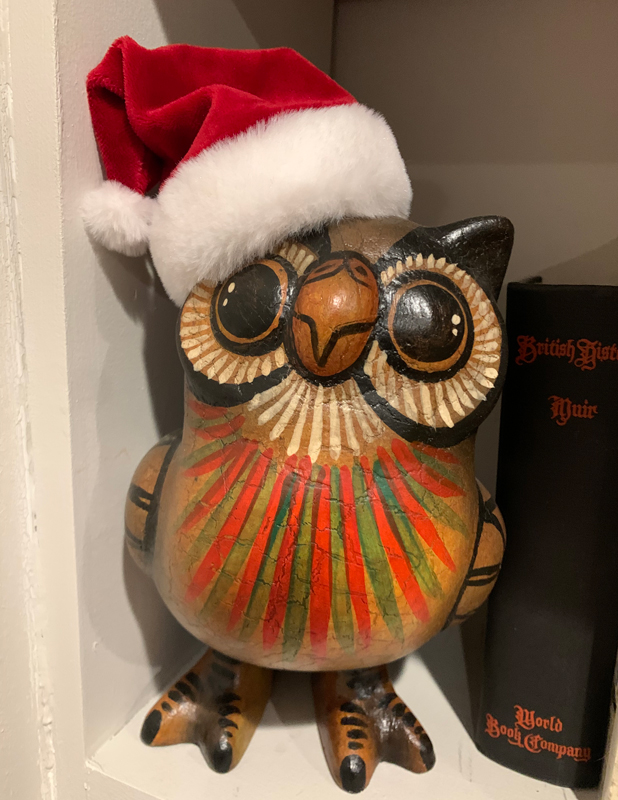 We bought a new television because our old TV has been acting up for a few years now, tossing up black vertical lines down the right side of the screen. But the old TV isn't bad enough to toss, so we moved it upstairs and bought a Roku stick so I can watch streaming content upstairs while WM plays Assassin's Creed: Valhalla downstairs. I watched Dash & Lily on Netflix and it was adorable! I binged all 8 episodes in one (long, ill-advised) sitting. The dogs tagged in and out to keep me company.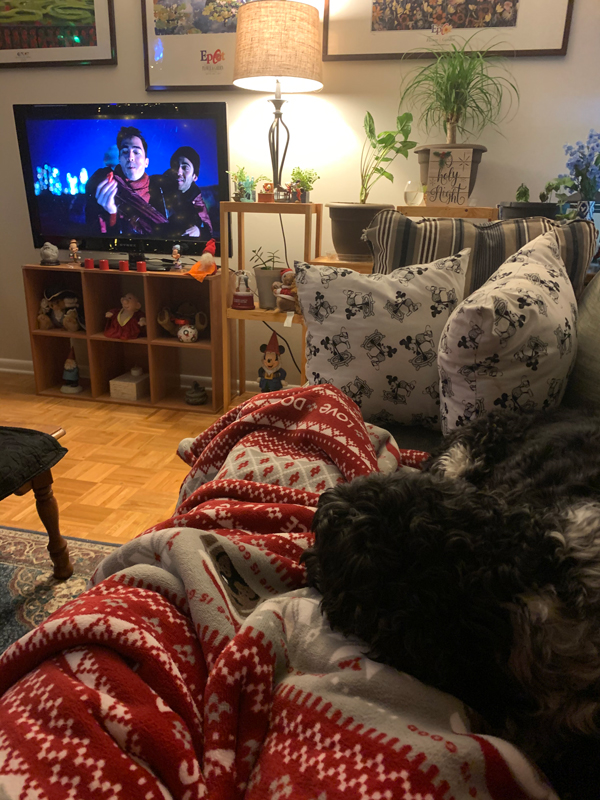 My goal is to watch as much holiday programming as I can and try not to fall into despair about how things are this year. Next year will be better. Maybe. I hope.
I was missing the chopped salad from the pizza place across the street from my office, so I decided to try and recreate it. I used a recipe from Love & Lemons, with some substitutions. I skipped the chickpeas (bleah) and swapped in shredded cheese for chunked cheese. It was PRETTY close to what I remember. Next time I'll definitely use chunks of provolone instead of shredded Parmesan. Maybe some ham chunks too.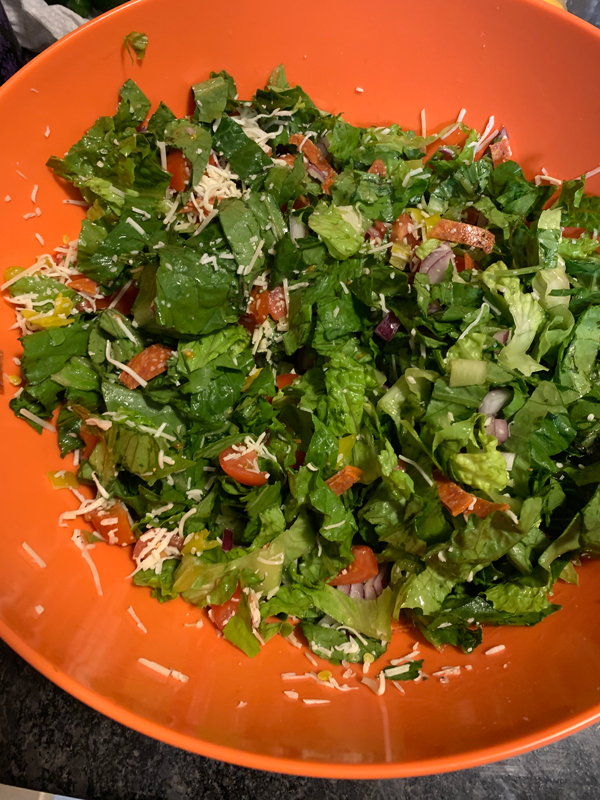 Gritty continues to be a national treasure.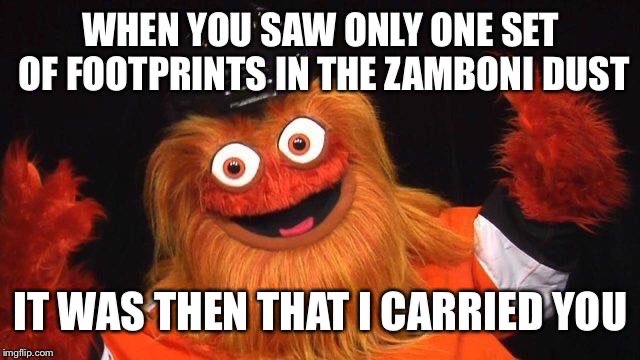 I started using DuoLingo to (re)learn Spanish in October and I'm continuing the daily streak for both it and for NYT puzzle solves.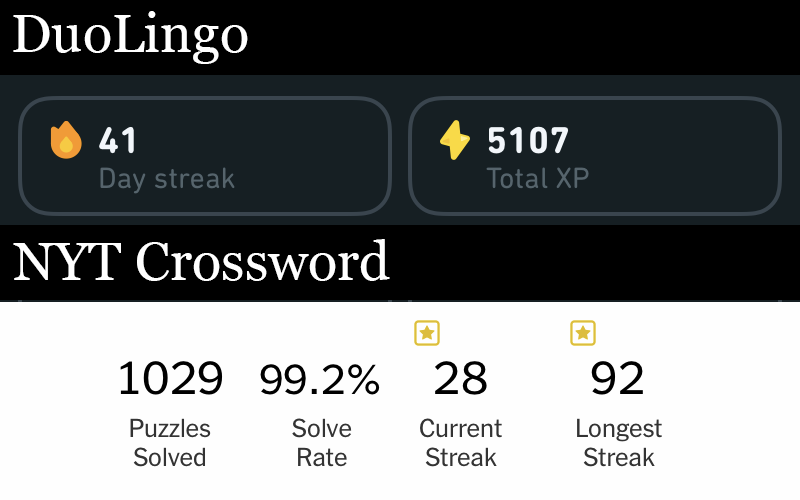 Don't be impressed by the solve rate, because if you reveal the answers to a puzzle, it counts as 'solved', but doesn't count toward a streak.
Good news! If you're a regular reader but forget to check in, you can subscribe to a once-a-week email with links to that week's posts! Click here to sign up!