Since it's the only "travel" I'll be doing in the near future, I may as well enjoy the scenery.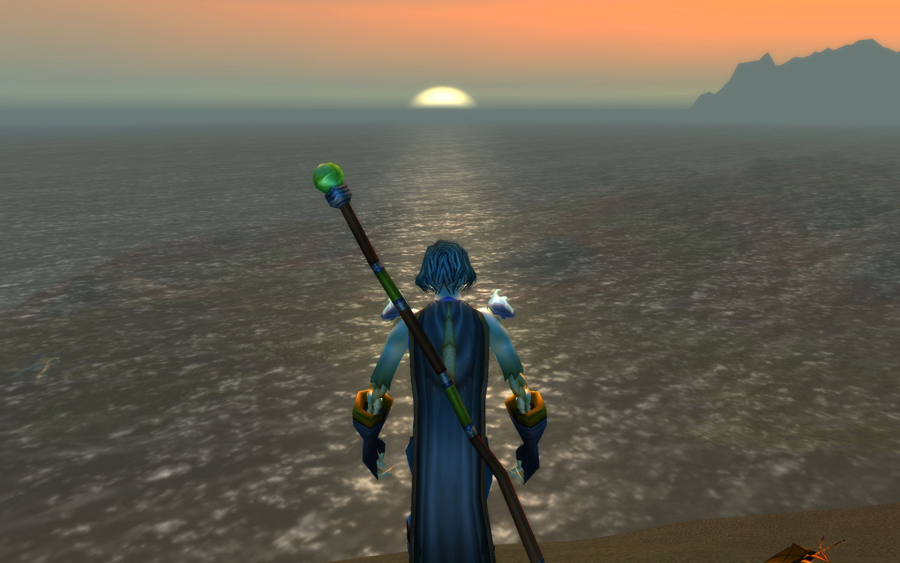 As of this morning Leota Lyotta is 26, Kevashandia is 21, and I have a level 6 shaman named Vanderhoof. Lyotta's a solo creature like her creator. Keva has successfully healed Wailing Caverns twice so far. And Vanderhoof? Eh. He's pretty squishy and not fun to play.
When I fly from town to town, I am reminded of better days. Hopefully there will be better days ahead.