When you're living in a time where all sporting events, concerts, and performances have been cancelled, and bars, restaurants, movie theaters and stores have closed how do you pass the time?
Videoconferencing for fun
What would we do without the Internet? One of the great things about living in 2020 is that the prevalence of smartphones makes it easy to see faces.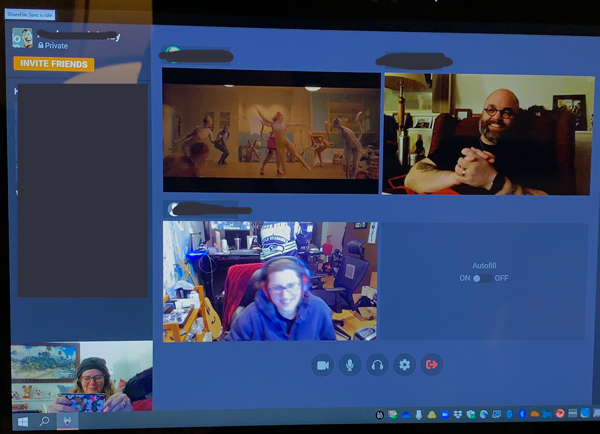 One of our friends started using the Kast app to screen movies. We pop in, share cameras and audio, and watch together. So far we've watched Cats, Jojo Rabbit, and Rocky Horror Picture Show.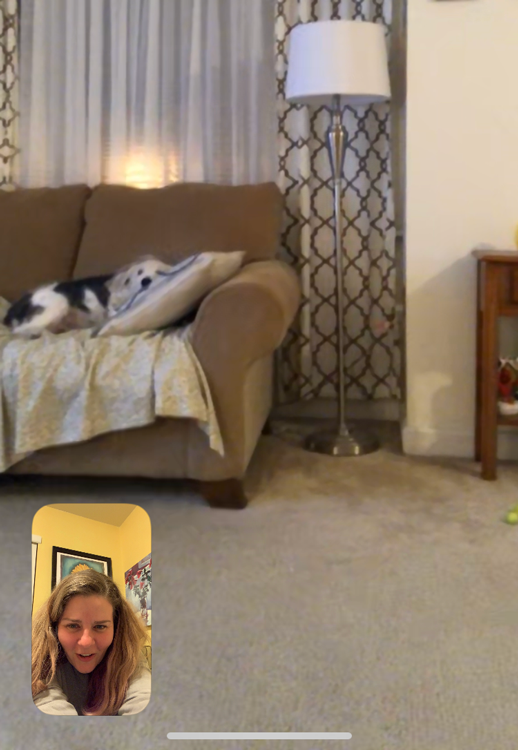 Nephew A turned six on Thursday. We couldn't get together but we did the next best thing and sang Happy Birthday via Zoom.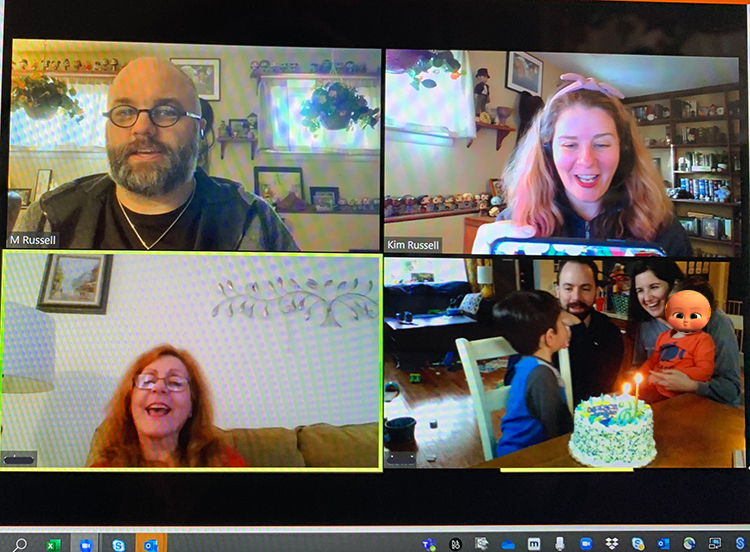 Video games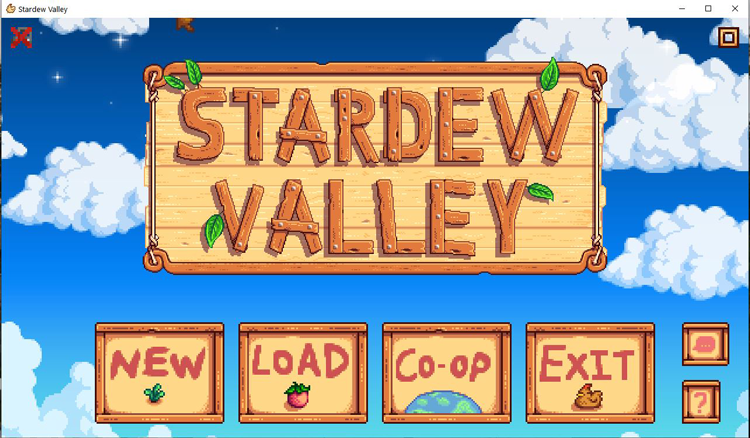 Of course. I have not re-upped my World of Warcraft subscription, I bought Stardew Valley a few weeks ago to fill the time and it scratches the itch. It's a few years old. You're a farmer in a town with a bunch of eccentric people. There is the BAREST of plot but you don't have to engage with it if you don't want to. Arranging and rearranging your plot of land is soothing, and gameplay is easy. (Other than fishing, which took me a while to master with a mouse — I'm sure the mobile version is a nightmare.) A highlight is Friday nights in-game, when most of the town gathers at the saloon. People, hanging out together. How quaint!
I also bought Minecraft, which isn't as easy to play as I was led to believe. I'll get there.
Livestreaming concerts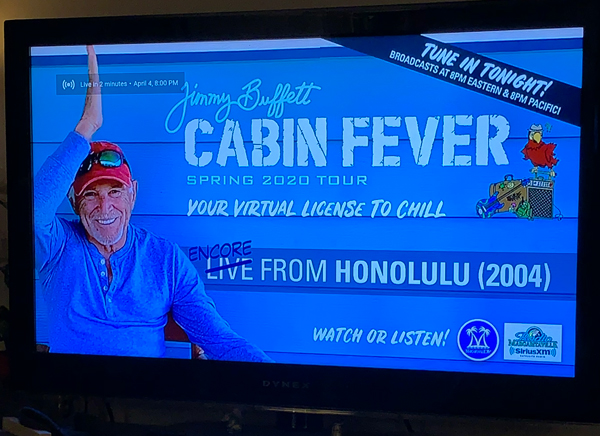 I'm a baby parrothead who was tickled to see that Jimmy Buffett is running a "Cabin Fever" tour featuring older recorded concerts streamed on the Margaritaville YouTube channel every Wednesday and Saturday nights. We saw Garth Brooks and Trisha Yearwood live on CBS a few weeks ago, and every night, DJ D-Nice starts an Instagram Live stream called "Club Quarantine." My 80's heart is LOVING the nightly music.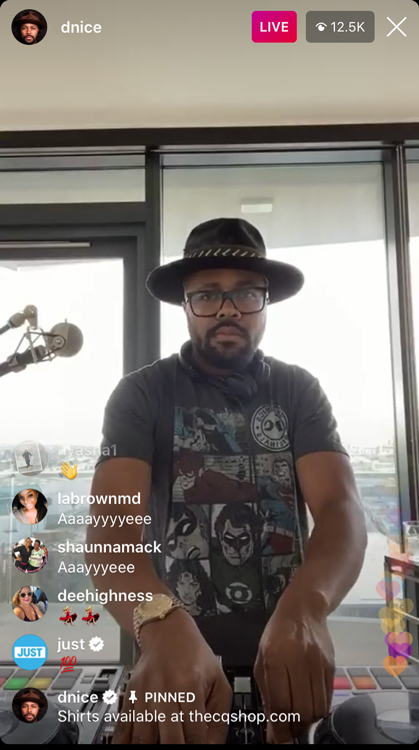 Memes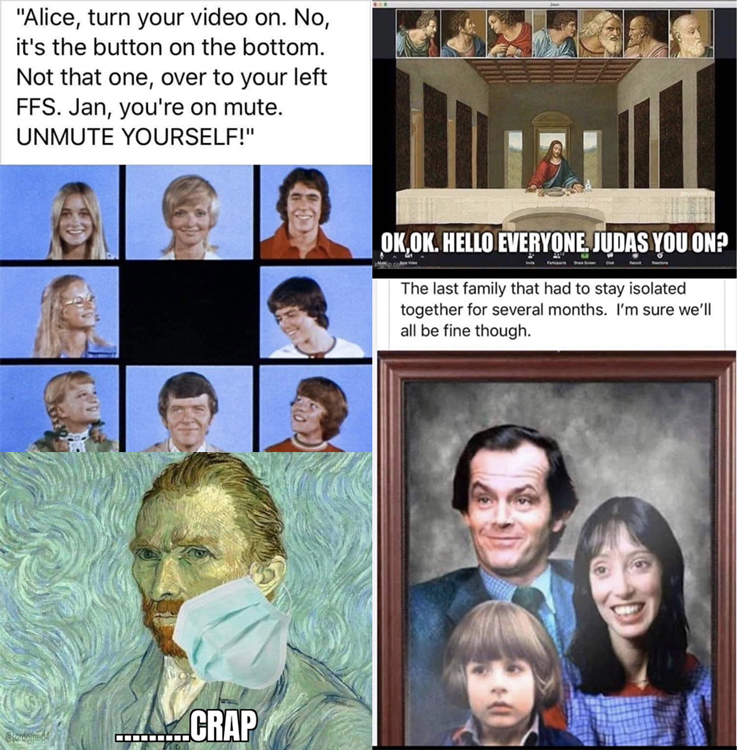 Thankfully, people are still managing to find humor in all of this.
Baking
Baking has its own post. Since then, I've baked a failed banana bread (forgot to to add sugar), a great banana bread, and Easter bread.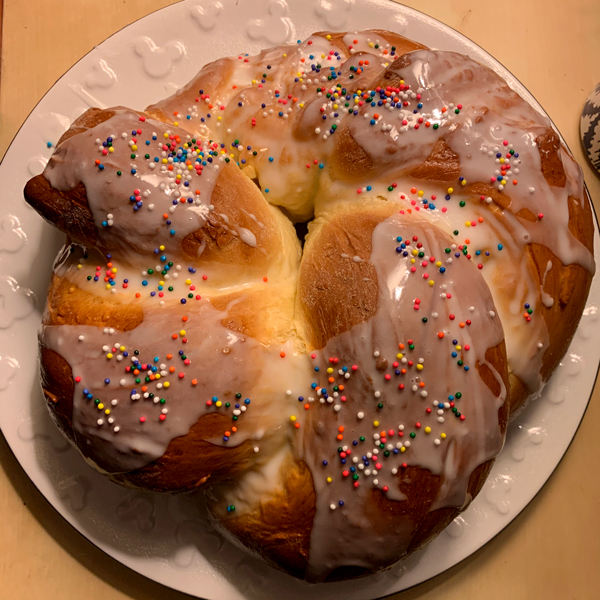 And the garden – which deserves its own post.
Things that are not entertaining me right now:
Books, puzzles, crafting. It sucks, but I'm not going to force myself into anything.
Currently:
We received a "stimulus check" from the government, ostensibly to pay bills or spend at retailers. I bought a pair of Birkenstocks, we made a donation to a food bank, and the rest went into savings for if/when the price of chicken goes up to $25/lb.
We are very fortunate. We are still both working fully from home, fully paid. Many many MANY are not. NJ's Governor Murphy says schools will reopen on May 15 but given that TNP isn't having us go back in until June 1, I just don't see that happening.
The Queen of England (Elizabeth II) gave a speech a few weeks ago. And although I'm obviously not the audience, this sentence hit me:
That the attributes of self-discipline, of quiet good-humoured resolve and of fellow-feeling still characterise this country.

Queen Elizabeth II, April 5, 2020
(ooo, nice quote block, WordPress!)
I am trying to not mourn or grieve this "lost" time with family, friends and iced coffees, but to get through this with quiet good-humored resolve. Be well, stay home!