Today my blog is 15 years old!


This time last year I was ready to quit it but thanks to the generosity of a friend, I found a better place to move it to. I also gave it a more grown-up domain name AND a secure connection.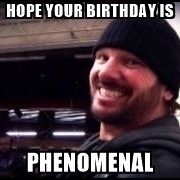 I may not be the best blogger or the most consistent blogger and I am definitely NOT the most business-savvy blogger but I am definitely one of the longest-lasting bloggers.
Let's go for another 15 years, shall we?