Hi. I'm Kim. I'm an adult who likes Disney, but not a Disney Adult, which is why we never even entertained the thought of spending $5,000 on two meager nights in Disney's Star Wars themed hotel with 100 windowless rooms.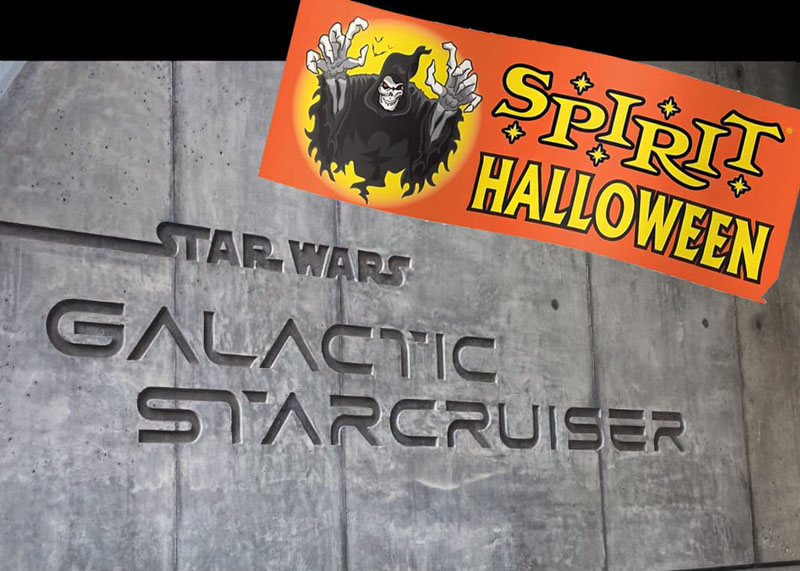 After only being open a year, Disney announced a few days ago that the last "voyage" of the Starcruiser will be Sept 28-30. The reviews (many by comped Disney influencers) were good, but the hotel was rarely full and an immersive experience like that costs a lot of money to keep up.
How would I, armchair Disney Imagineer, have made the Galactic Starcruiser a better deal? Glad you asked!
A cheaper "sidecar" rate for a couple with a person like me, who'd go for 2 nights just to watch her guy be happy, but would duck out of the story line and show up for meals while WM became the Forciest Jedi known to man. I know I'm mixing space metaphors but let's call this the "Redshirt" rate.
Include a costume per non-Redshirt guest. Right now you'd have to bring your own or buy one at an extra cost.
A custom lightsaber per non-Redshirt guest. Included.
Two Lightning Lane passes per person to not just the Disney Studios attractions, but every space-themed attraction in the parks: Rise of the Resistance, Smuggler's Run, Star Tours, Guardians of the Galaxy, Space Mountain, Tron Lightcycle, and the AstroOrbiter. You're paying for Space? YOU GET ALL OF THE SPACE.
Two free drinks at Oga's cantina per person with a guaranteed seat. (We love Oga's. We do not love having to stand at Oga's.)
A Meet & Greet with a recognizable cast member from any of the Star Wars movies/TV shows. I'm not talking about 3rd Officer Boomba Troo or whatever. I want Pedro Pascal. I want Billy Dee Williams.
And finally, a Star Wars themed POOL. Can you imagine how cool that would be? Bill the water as being harvested from Uncle Owen's (RIP) farm on Tattooine or something.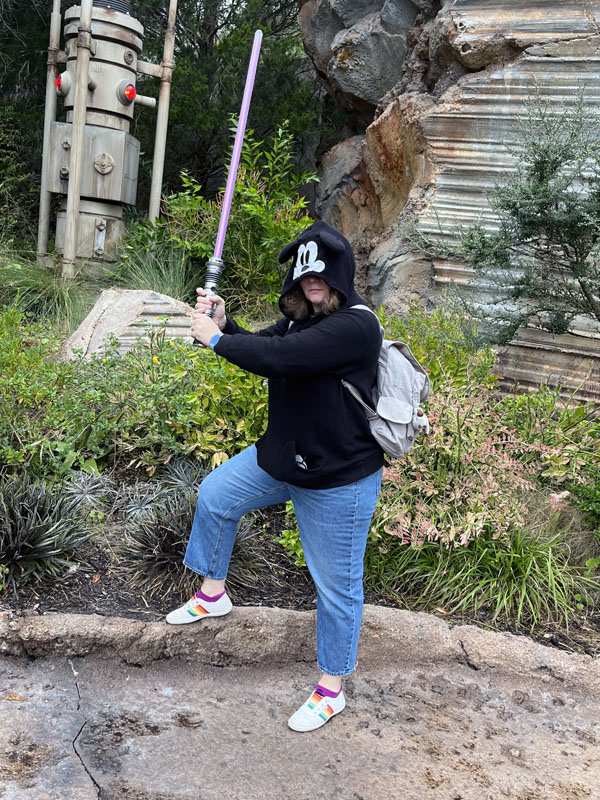 Now that it's closing, I hope that they do two things with the building.
Add a dinner show, a half-day immersive experience, and a full-day immersive experience that you do NOT have to stay in the hotel to participate in. Picture a Hoop-Dee-R2 revue!
Turn it into a hotel you can stay at without paying for an immersive experience. Without a pool and with it being so removed from the parks, it would have to be a value resort. If you add a really amazing pool and connect it to the Skyliner system you *could* cheat it up to a moderate resort.
Relatedly, I'm always looking for more Disney Park fansites/forums that are neither WDWNT nor Into the Magic and whose fanbase enjoys Disney and isn't anti-change. Disney repainting a wall shouldn't send a person into a talespin. Let me know if you've found this holy grail.
---
Good news! If you're a regular reader but forget to check in, you can subscribe to a once-a-week email with links to that week's posts! Click here to sign up!