A while ago I bought store-brand OxiClean and it didn't come with a scoop in it. After a few loads of tossing oxygen bleach into my washer like salt bae, I went online and bought a scoop.
It's the OXO Good Grips POP Container Coffee Scoop and is this not the cutest little scoop you've seen?
I get a little amount of joy every time I wash stinky things..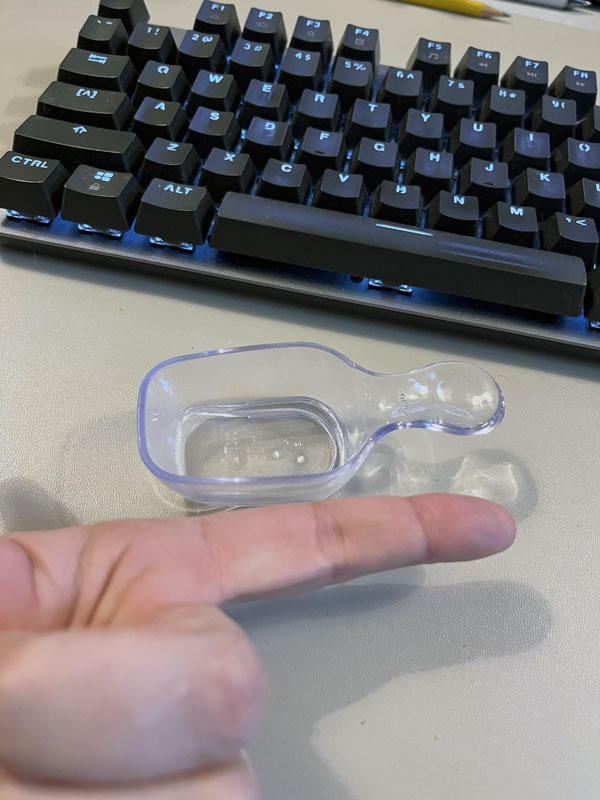 That's it. That's the post. This is what blogging used to be like, friends!
---
---
Need some more email in your life? If you're a regular reader but forget to check in, you can subscribe to a once-a-week email with links to the week's posts! Click here to sign up!