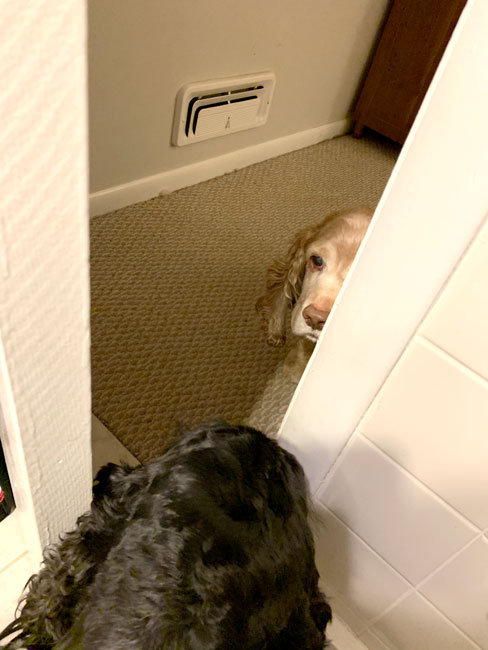 I need to start closing the door all the way.

Sunday: I try a new bread recipe for the second time. It comes out of the oven with the perfect color. It crackles as it cools and makes the best toast I have ever tasted.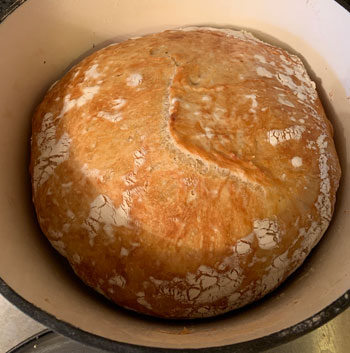 Monday: Mom's dog, Chip, has X-Rays at the vet to see how enlarged his heart is and if it's the cause of a cough he's developed. Turns out, it's not that enlarged after all! He's given anti-inflammatories for the cough. Chip is 13 now.
Tuesday: WM has been coaching one of his students for an interview with Dartmouth. Today, that amazing kid NAILS the interview. WM is my favorite person, and he helps kids. Chip's blood test comes back and he's great!
Wednesday: It snows. WM's school closes. TNP lets us work from home. Our little household is safe and sound under a quiet blanket of snow. We finish off the toast with dinner.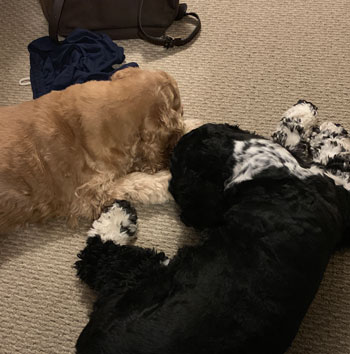 Thursday: There is a project we have been working on since July 2018. Today my coworker and I tested the process (again, again, again) and one gorgeous record was finally correctly imported into the test environment. We literally cheered!
Friday: Much the same as Thursday. Another coworker, another new thing learned. Plus, Friday. 🙂
Saturday: Date night! We went to Iron Hill Brewery for appetizers and I had a tasty beer. And after a month of screwing around, I finally get a perfect move/exercise/stand week on my Apple Watch.
Yes, it's a real-ish holiday. Like, shouldn't that be every day? But, any excuse for pet pics I suppose.
Ollie is 11 years old now and after a pretty crummy year medically, has rallied quite well. Lately, Murphy goes outside a lot more than Ollie does, because Murphy has a chronic case of the zooms. Ollie's zooms days are pretty well behind him.
When it's rainy or snowy (every day, lately) we'll towel Murphy off when he comes bounding through the door. After we're done and Murphy runs away, Ollie is always patiently waiting his turn. Even when he hasn't been outside at all. Because he LOVES to be toweled off.
And so we towel him off, even when he's bone dry.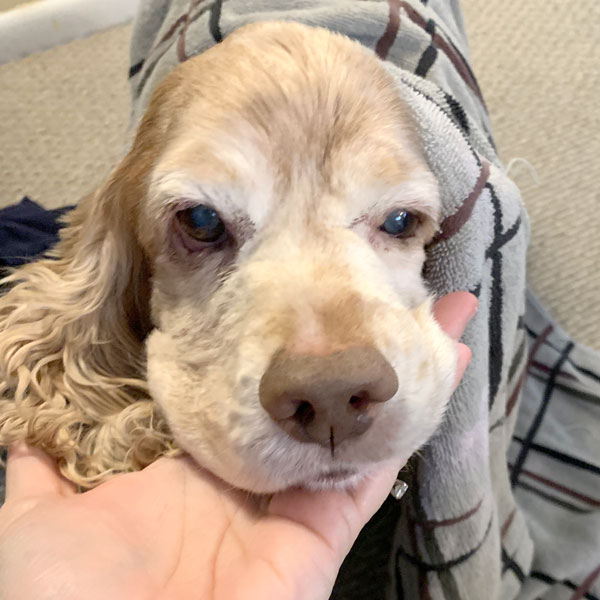 Murphy is a trip! Whenever I think he's too much, I think back on what he used to do. "Remember when he'd bark at open cabinet doors? Remember when he'd tear up dollar bills? Remember when he would chew on my office chair?" He's growing up quite nicely, zooms and all.
His newest trick is something I call "Exorcist" where he'll sit atop the sofa and turn his head all the way around and rest it on his own rump.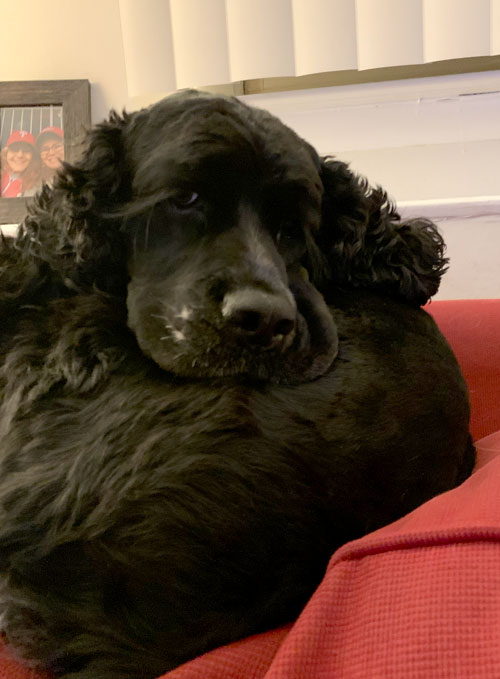 He is also the SOFTEST dog I've had.
Harry the fish who lived is doing well. I never did bring him back to work. It's better this way. He gets 3 meals a day now, even on the weekends.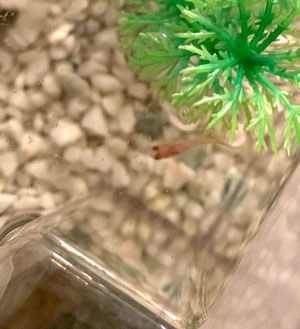 They are soft and slobbery and sometimes stinky, but they're the best pair of dogs on Earth.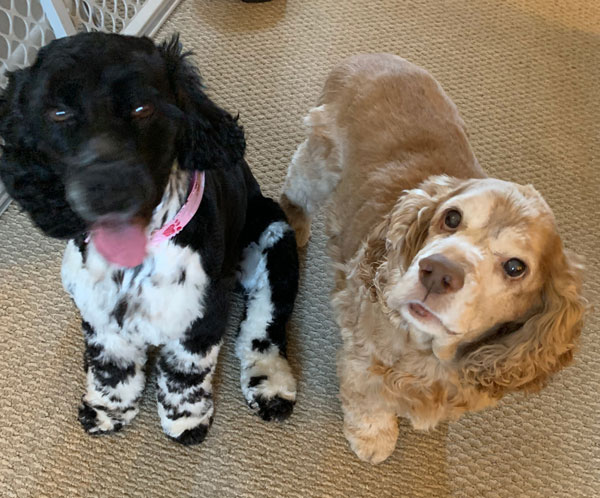 How much do I love my pets? I put their names on any fundraiser flag I can…no matter what day it is.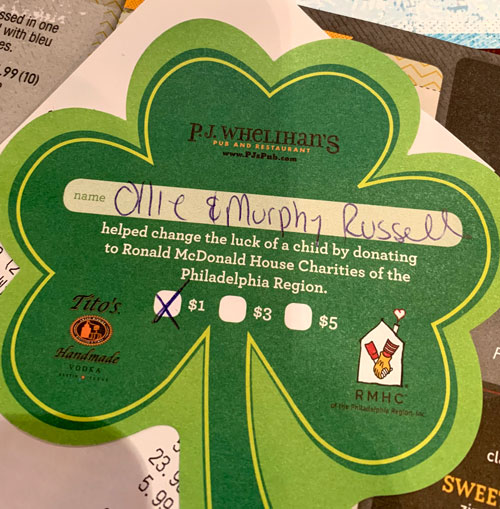 If PJ Whelihan's ever gets rid of their Sweet Chili wings I will be heartbroken. And thinner.